15 Slow Cooker Hacks You Probably Didn't Know About
1. Get rid of the white film in a slow cooker with baking soda and dish soap.
Have a stubborn white film that won't come off in a regular washing? Here's a solution: add about three tablespoons of baking soda and a few drops of dish soap to your pot, and fill it up with water. Turn your slow cooker on low for a few hours. Then, pour out the water and use a non-abrasive sponge and a bit more baking soda to scrub away the film. Rinse and your slow cooker should look like new!
2. Create a barrier with foil to use one Crock-Pot for two dips.
Use heavy duty foil to create a snug barrier that cuts across your slow cooker. Then use a slow cooker liner to keep two different dips separated.
3. Convert any recipe to a slow cooker recipe.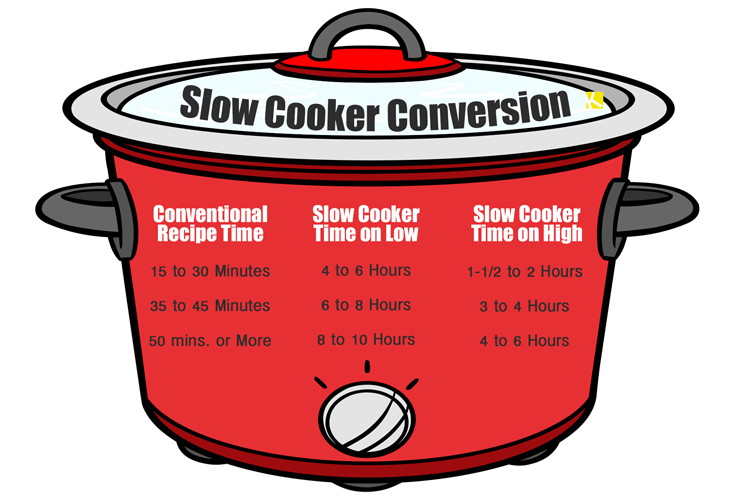 You may have to adjust the amount of liquid called for in the recipe (like adding 1/2 cup water or broth if no liquid is called for), but otherwise, converting a conventional-cooking recipe to a Crock-Pot one is easy. Just use the guide above. Also, if you're making a stew or soup, just be sure to add the veggies in first and place the meat on top.
4. Brown meats before placing them in a Crock-Pot for more flavor.
Although you can cook meat fully in a slow cooker, searing meats first will give your dish a richer flavor. The seared pieces help hold in juices, and any extra fatty parts crisp up nicely.
5. Melt and keep chocolate melted for dipping and baking.