18 Useful Tips For People Who Suck At Eyeliner
1.

First: Know that there are three basic types of liners.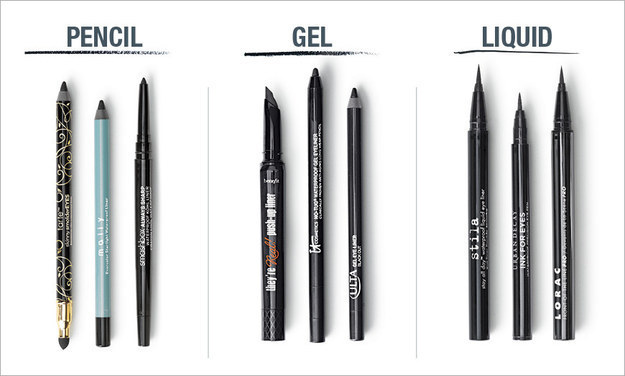 Pencil eyeliner is easy to apply, but sometimes doesn't spread as smoothly or thickly as gel or liquid liners.
Gel liners are matte and glide on easily. They sometimes come in a little pot with a brush.
Liquid liners are used for their precision, and usually come in tubes with a small brush, or "pen-style" with brush tips. They can take some time to dry after applying, though.
Here's a bit more starter info on each of them, and here's an in-depth guide.
2.

Different color liners can have different effects.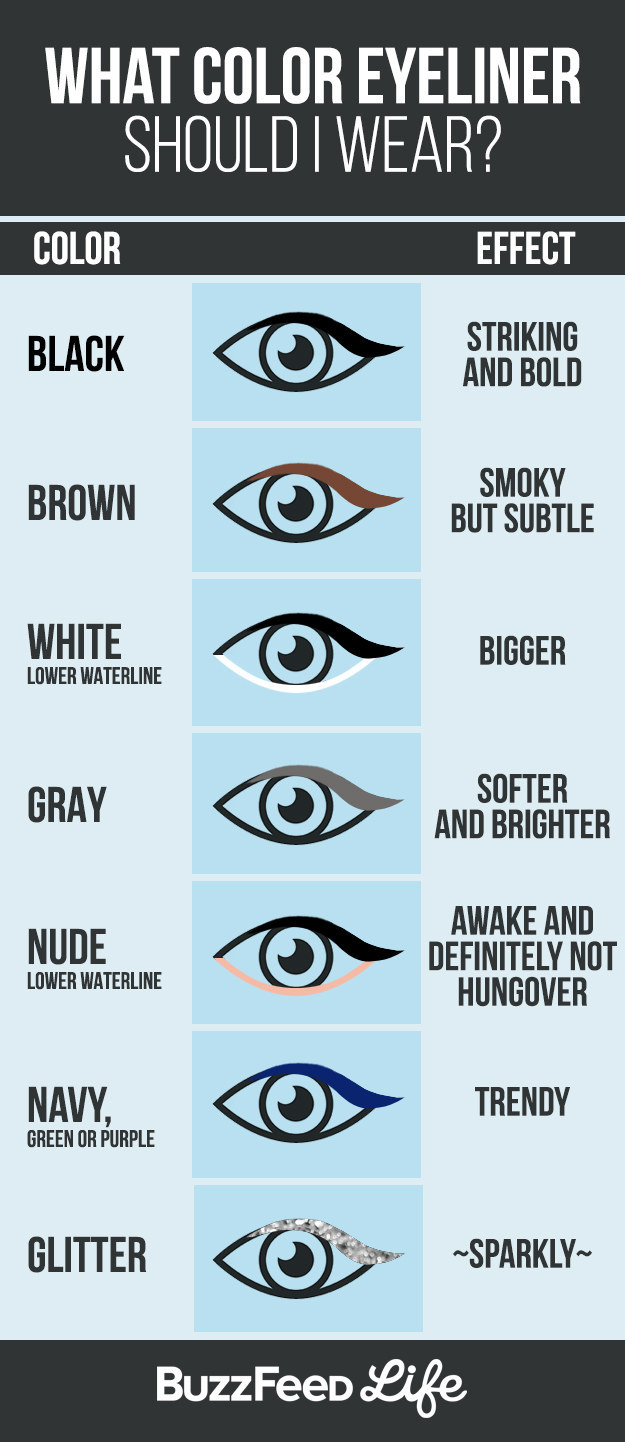 3.

The shaky hand struggle is real — but there's a way to solve it in three easy steps.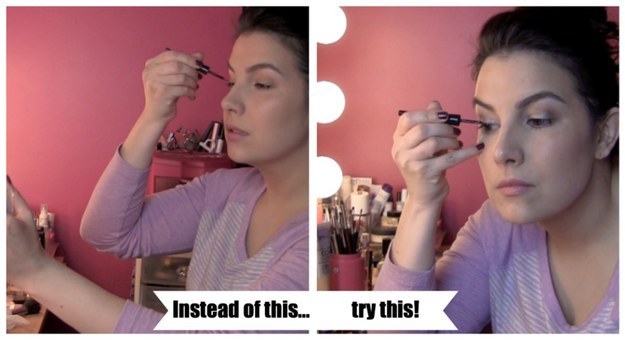 1) Sit down.
2) Plant your elbow on a flat surface.
3) Rest your pinky on your cheek. Stabilizing yourself as much as possible = fewer (probably) jerky mess-ups.
4.

If you're just starting out with liquid liner, begin with dots. Then slowly connect them.

Be patient with yourself!
5.

You can also do the same thing with dashes.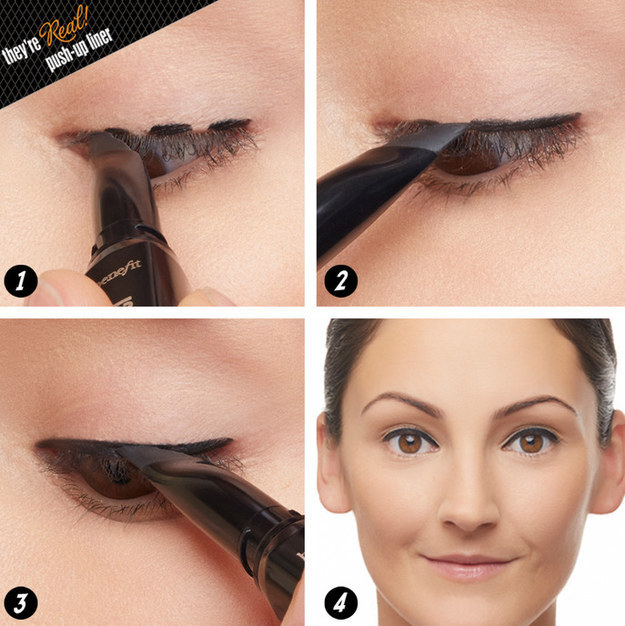 Decide what's easiest for you — and know that having the right type of liner and liner brush can make a big difference.
6.

When applying liner, try not to pull the skin on the side of your face. If things get a little messy, clean up your line with a makeup remover-soaked cotton swab.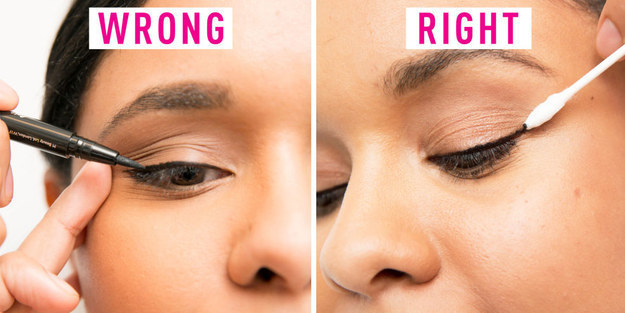 Or if you're feeling ~fancy~, get a makeup remover pen.
7.

A dab of primer or concealer can work wonders for fixing smudges.

Get a more detailed version of this tutorial here.