37 Ways To Give Your Kitchen A Deep Clean
26.

Reorganize your pantry by food type.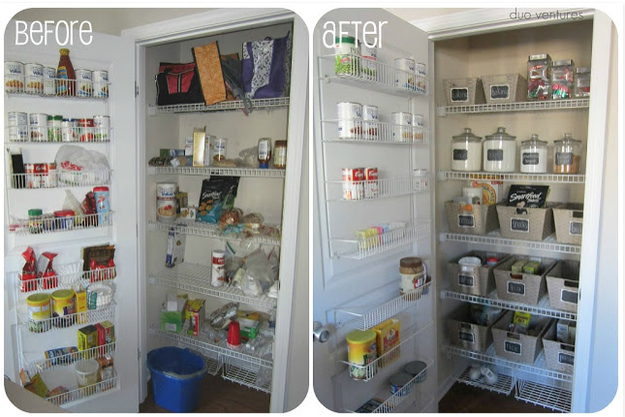 Duo Ventures / Via duoventures.blogspot.com
Take everything out. Clean inside with water and vinegar. Then put everything back in keeping in mind what you use most. Make sure the ingredients you use the most are the easiest to tech:
-GRAINS (rice, cereal, pasta)
-SPICES
-OILS and VINEGARS
-SNACKS
-CANNED VEGETABLES, FRUITS, SOUPS
-COFFEE & TEA
-NUTS AND DRIED FRUITS
-BAKING STUFF
etc
27.

Or organize by "zones" like "quick breakfasts" and "lunch on the run."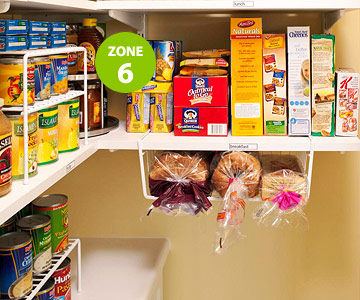 Better Homes and Gardens suggests organizing your food into "zones" that match the way you cook. So you'd group the following foods together, making sure the zones you use the most often are the easiest to reach.
-EASY WEEKNIGHT MEALS
-QUICK BREAKFASTS
-ENTERTAINING
-BAKING STUFF
-LUNCH ON THE RUN
28.

Hang cleaning products under the sink with a tension rod.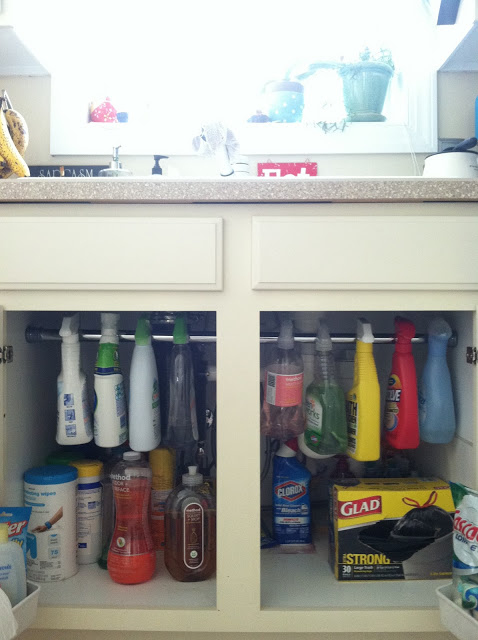 littlebitfunky.com
29.

Reorganize your spice rack, and keep a picture of your spices on your phone for reference when shopping.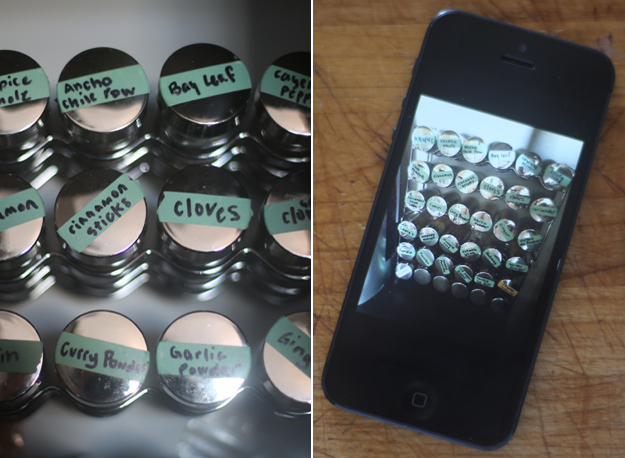 Emily Fleischaker