A 71-year-old man from Minnesota was brutally assaulted in front of his home in the East Bethel/Ham Lake area following a misunderstanding on the road which was mistaken for road rage. The incident occured on the 2nd of March at 8:30pm and resulted in the man suffering a broken eye socket, a broken nose, and severe bruising, and he received countless stitches at a hospital afterwards.
Incensed, the man's daughter-in-law, AmyJane Johnson, took to Facebook to talk about the incident and request that anyone with information contact her or the Minnesota police or Anoka County Sheriff's Office.
She revealed that the man had followed her father-in-law home after he mistook something he did on the road for rudeness.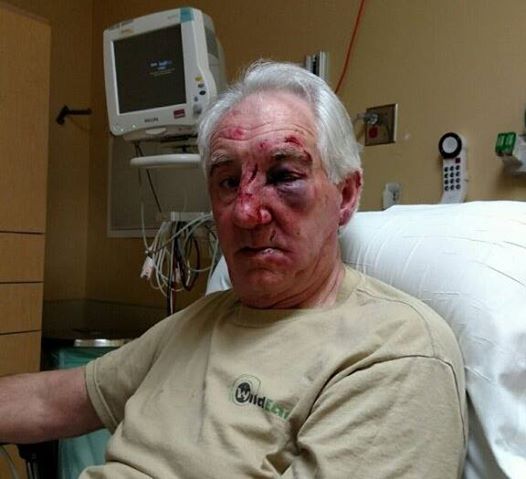 The man tailed her father-in-law very closely before parking his car in a hidden area and rushing upon her father-in-law before he could get inside his house. The perpetrator beat her father-in-law in the face for over a full minute, before asking "Have you had enough?" and leaving. Her father-in-law quickly went inside his house to call for help.
The following is the minimal description that she and her father-in-law have for the assaulter:
Race: White
Age: Mid 30's
Weight: 200 lbs – 230 lbs
Height: About 6ft
Clothing: Jeans and leather jacket, likely wearing a ring on his right hand
Car: Dark Mustang, 2014 or newer
Hair: Short, dark, maybe even buzz-cut
The Anoka County Sheriff's Office are searching for the violent man, who they believe is a danger to society due to his blatant assault on a senior citizen. Share away, people.