you know when you ask your husband to do something for like, oh, i don't know…a year? and he finally has time to do it? that is a good man, i say to you. one of the things i love about nato is that even if he doesn't know how to do something, he will still do it. he lets me boss him around at times. and he hates it. but he knows it's for his own good…sigh.
so ya, here's what it looked like before. it was an unused pocket of space. we desperately needed hooks for the kids backpacks and coats. our previous method of storage is all the jackets crumpled in the dark, super narrow, hilarious hall closet. or jackets hanging on chairs. everywhere. every chair had a purse, diaper bag, coat hanging on it….respectively.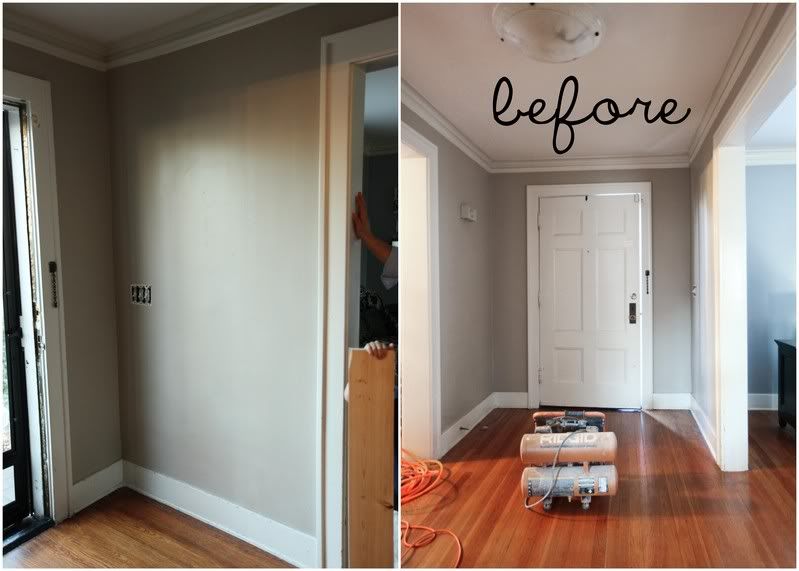 (the nail gun is borrowed but you an rent these inexpensively from your hardware store)
if you want to do this yourselves…just make a grid. the boards on the inside of the grid were slightly smaller.
you will have to do your will have to do your own math for the grid spacing on your wall, as every wall size will be different.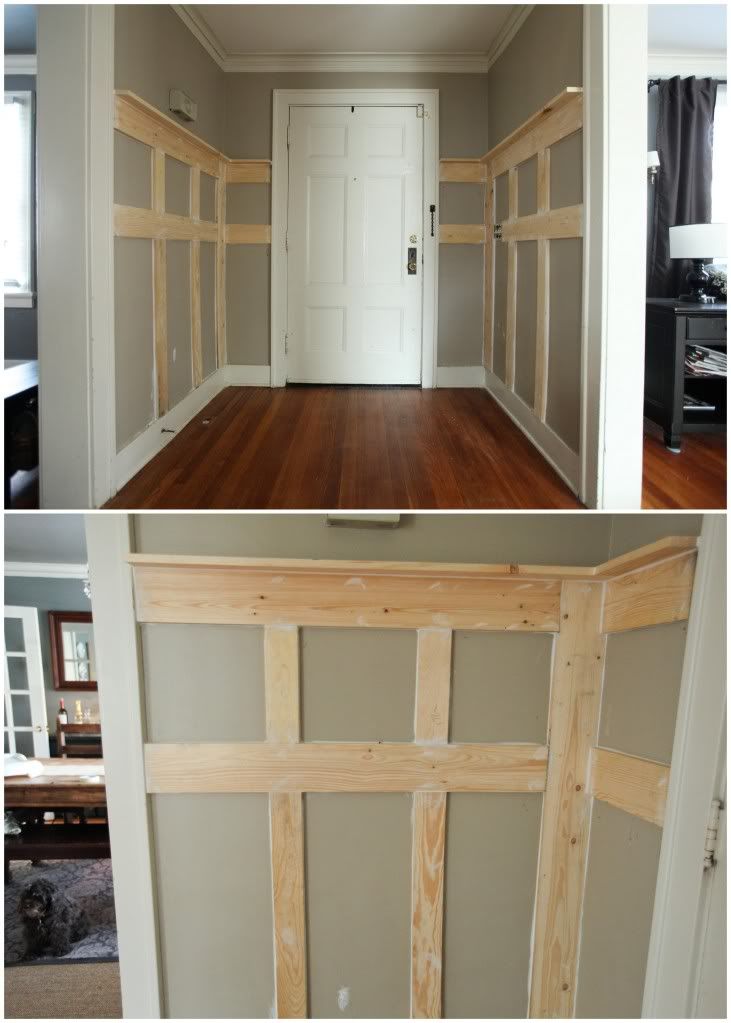 here is the hired help.
hired with garbanzo bean blondies. i know, i'm stuck on bean desserts. it's crazy how good they are–especially if you are gluten free. and a note on the black bean brownies. most people have said they are delicious but there were a few of you who said they were the worst ever. you must try again! they really are good. maybe don't over blend? i don't know. baking is sometimes weird…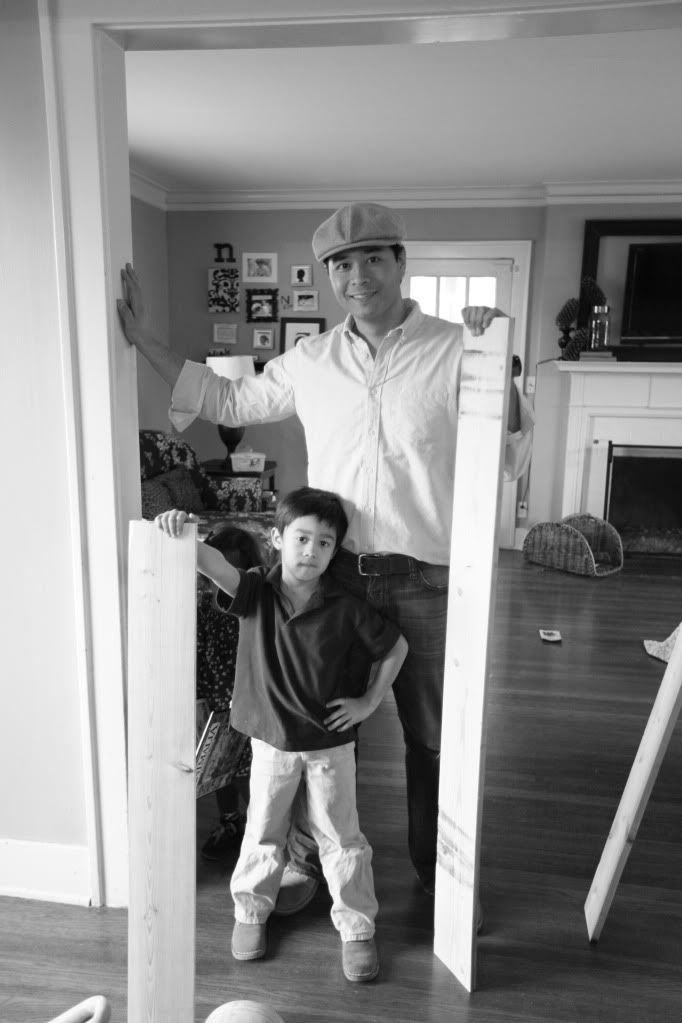 here is a little treasure just for kicks. nato will call me in a minute and tell me to delete this picture. let the arrow move your eye…YEP! there it is. what project wouldn't be complete without a little plumber's crack-ola.