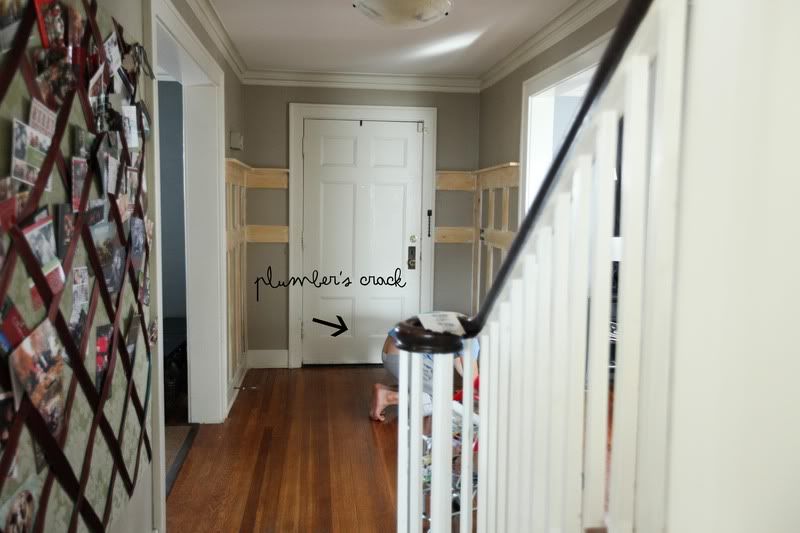 after we caulked and primed and painted it…heart explosion…dream fulfilled!
(use a good primer and paint with semi gloss paint or enamel. we used BEHR brand "off white" semi gloss)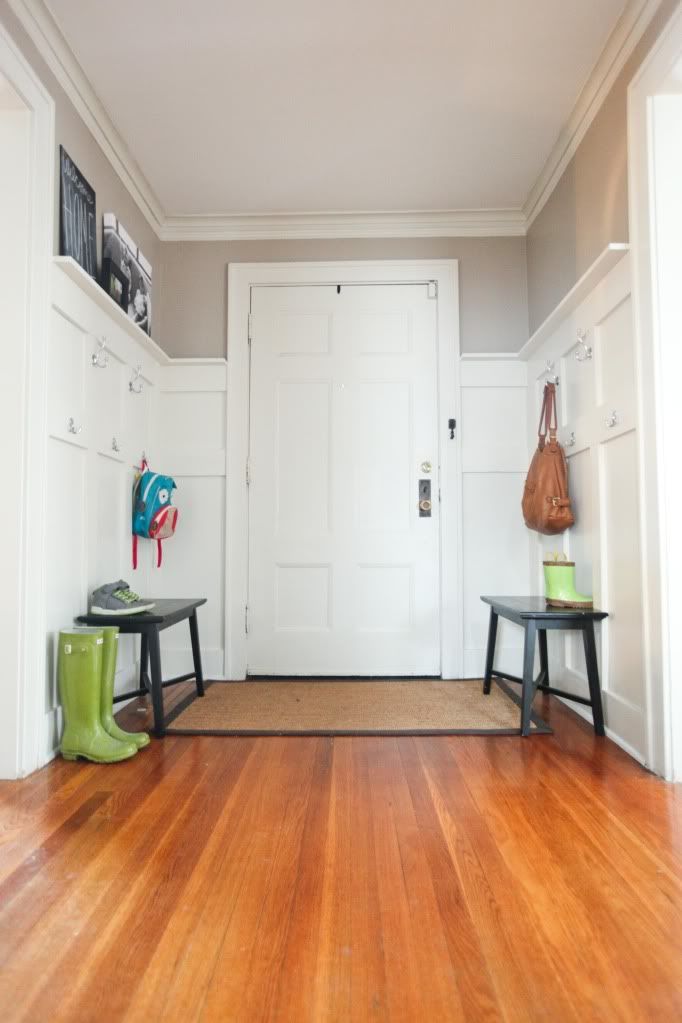 the funny thing is it was so inexpensive. $60 for the lumber and $25 for the hooks. and it was really quick. maybe 10 hours of work? $85 for a complete, useful transformation.
we ended up adding baskets
 under the benches similar to these for shoe storage.
and p.s. did you know any hardware store will cut your wood for you? ours is an old house with uneven walls, or this would have been awesome. however, each piece had to be cut differently.
so you basically have no reason to not do this project in your own home.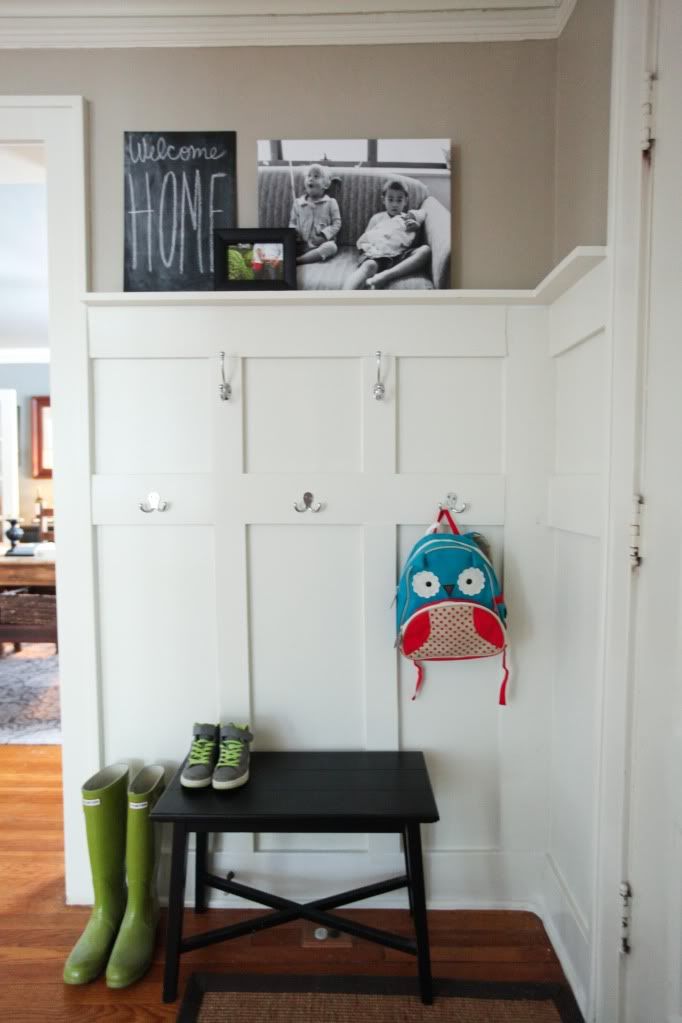 this rug is a sisal blend rug
 like this one.
the benches were from a random discount store.
those boots
 can be found here.
and that back pack
 can be found here

ok one last little summary.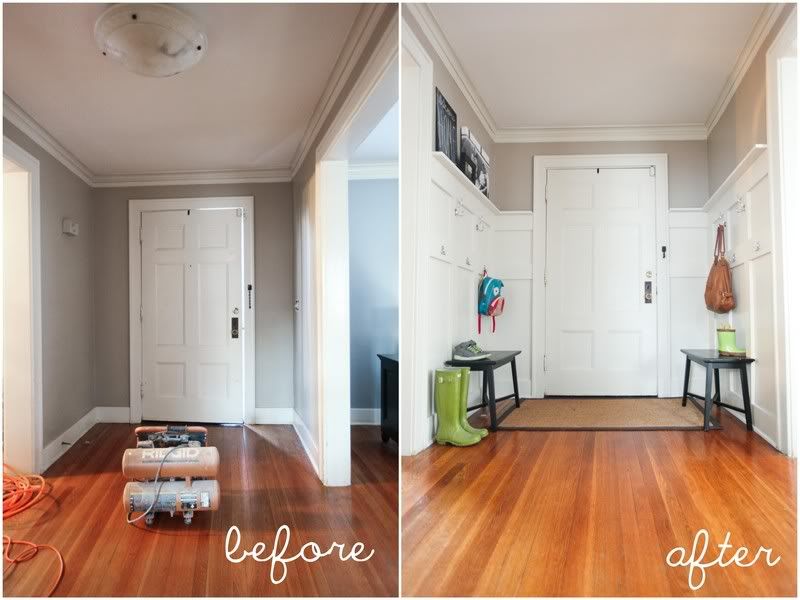 thanks, nato. you rocked this project.