The house had around 100 cats and dogs living in cages. There wasn't any food available, no air conditioning, and no water for any of them.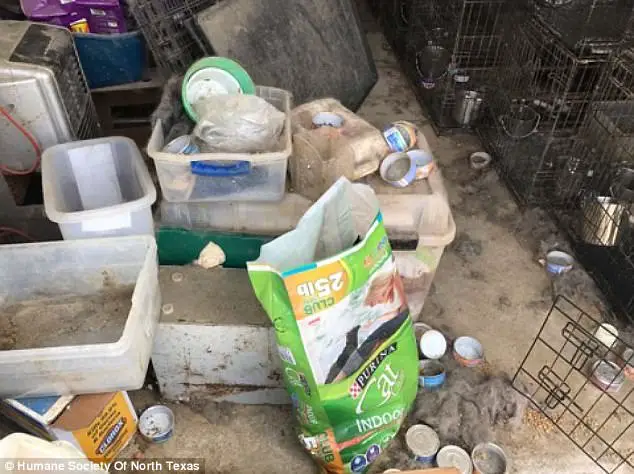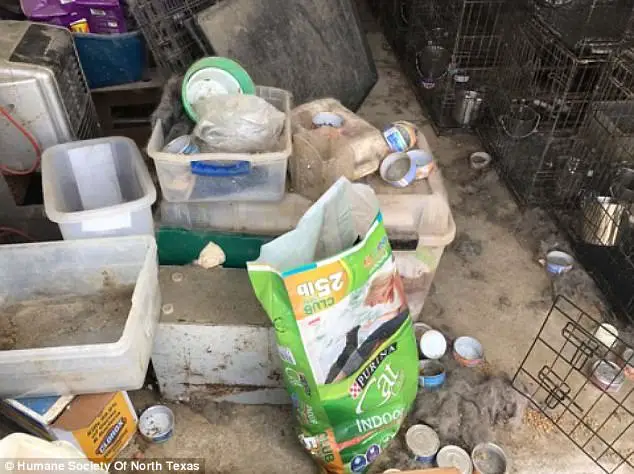 This poor starving momma dog had her puppies all crowded into a filthy bathtub.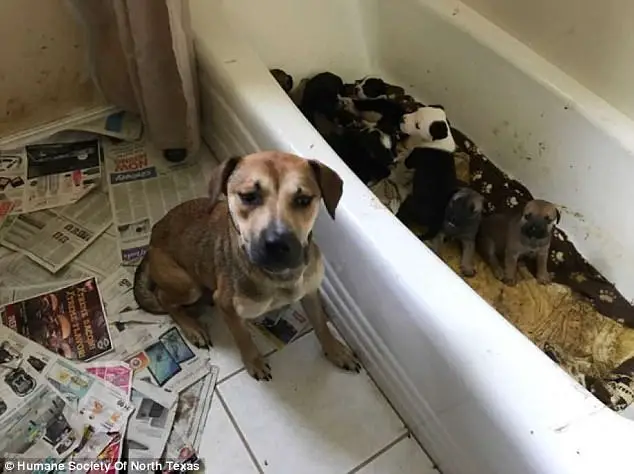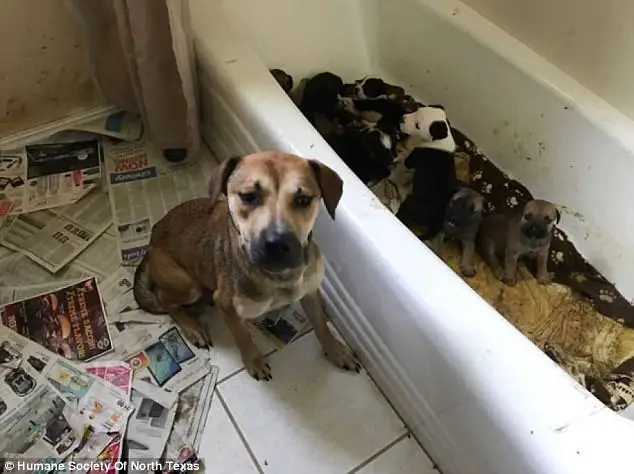 If that wasn't bad enough, the rescuers found more disturbing things in the garage – dozens of cats living in cages stacked up on top of each other, not to mention that the garage was very hot.