How To Build A Pallet Planter Box With A Cascading Effect
Hi!  I'd love for you to follow me on Pinterest Her Tool Belt  and if you love instagram, you can keep up with me there too!
I have a dream… that some day I can grow those amazing cascading flower baskets like the ones from Bloom Master.  My home town has been hanging those baskets for the last 5-10 years or so, and they make main street look amazing.  My Mom plants them too, and her yard looks amazing.  I bought some of the large Bloom Master pots years ago thinking the cascading flowers would look awesome hanging off the back deck.  However the sun is really harsh during the afternoon, it gets overly windy, and every year I fail.  My flower pots look ok, but not full and stunning.  So this year, I'm trying it again but in the front yard where the flowers will be more protected.  I also want to dress up a window that's a little boring.  I built a large planter box out of pallets, since it is made from pallets I won't feel bad ruining the wood.  I'll post periodic updates to show the progress of the wave petunias, hoping for amazing!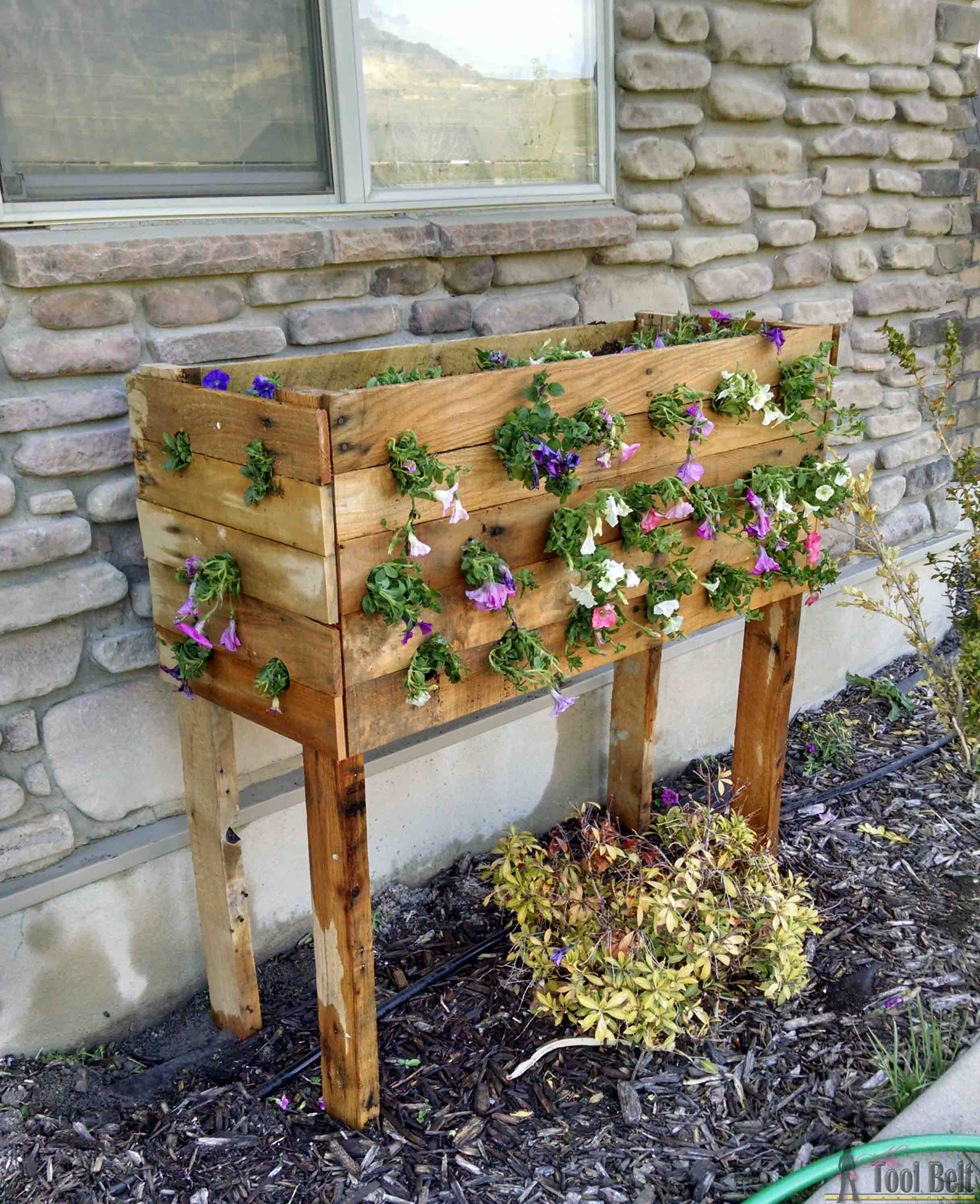 How to Build a Cascading Flower Pallet Planter Box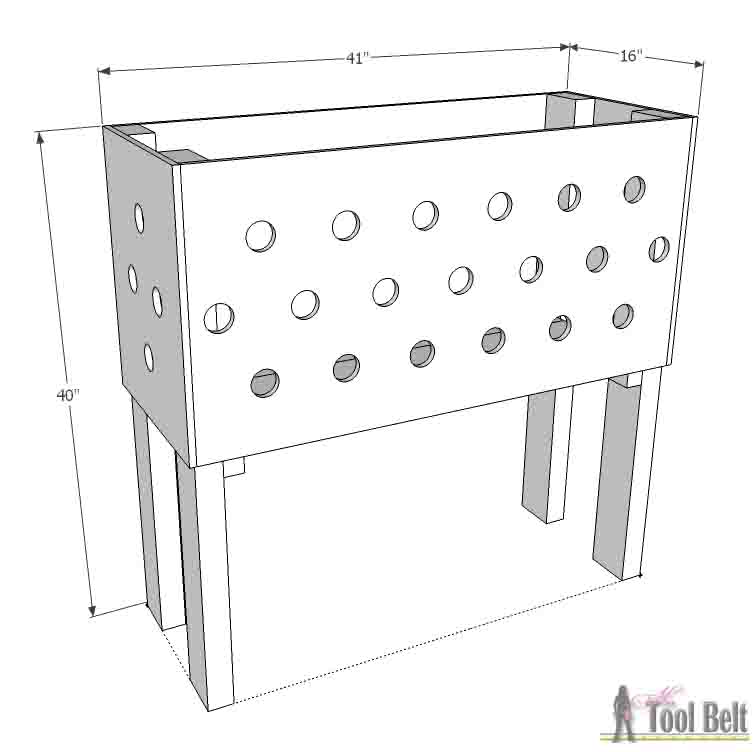 This post contains some affiliate links for your convenience. Click here to read my full disclosure policy.
Cut List
4 – 2″ x 4″ x 40″ – legs
2 – 2″ x 2″ x 15″ – bottom support
4 – 1″ x 4″ x 36″ bottom
1 – 1″ x 1 1/2″ x 36″ bottom
40″ long pallet slats as needed
16″ long pallet slats as needed
(Note: if you do not have access to pallets or are concerned about where the pallets have been, you can easily substitute pine 1×4's or cedar pickets found at stores like Home Depot.)
Step 1
This planter box is made mostly from pallet wood, for tips on disassembling a pallet, check out this video.