Camera Catches Couple Dumping Their Trash In A Wildlife Preserve
In this day and age of digital technology, it pays to be really careful about what you do in public because you never know who's watching you.
And if you're doing something really bad, you could find yourself in a sticky situation and a legal bind since there is solid evidence against you.
You could also become the subject of fury from people who'll likely see your video online.
This is what exactly happened to an unsuspecting couple from Ohio, who made the big mistake of dumping their trash in a wildlife preserve.
Unknown to them, however, the area had cameras all around and they were not expecting that a video featuring themselves doing something illegal could trend on the Internet.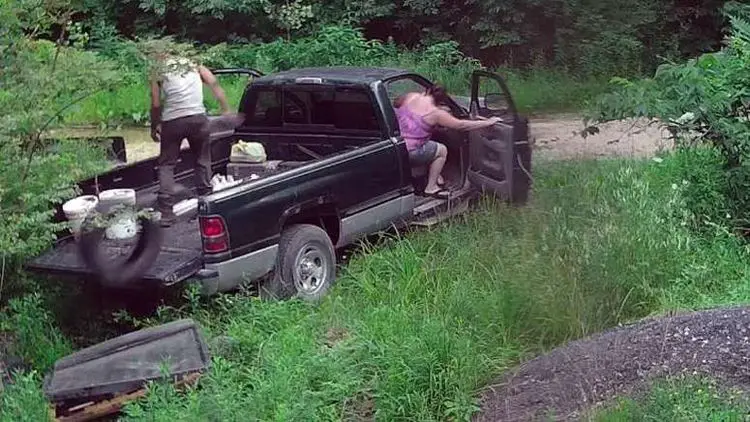 The authorities of the Ohio Division of Wildlife weren't also expecting that the couple would dump huge piles of trash by the Sand Run Road of the wildlife preserve.
Without any care, the littering couple left old tires, destroyed television sets, some plastic pails, hubcaps and just about any junk you can imagine that will likely contaminate and kill the animals living in the preserve.
The site is also camp for outdoor enthusiasts and students who are interested to learn about animals.
Efforts to conserve or rehabilitate Ohio's wildlife is community effort and the site is supported by both government and business entities.
Mortified by what the couple did, the agency sought the help of the Hocking County Police Department to identify the littering couple.
So, the police posted the video on their Facebook page to ask the public's help to help name the man and woman.
And that's how their faces became news-worthy. The video has received over 1.2 million views and nearly 12,000 shares.
Illegal dumping or littering on a state property is considered a misdemeanor in Ohio.
The couple also drove a vehicle in an area where cars aren't actually allowed, which is another misdemeanor.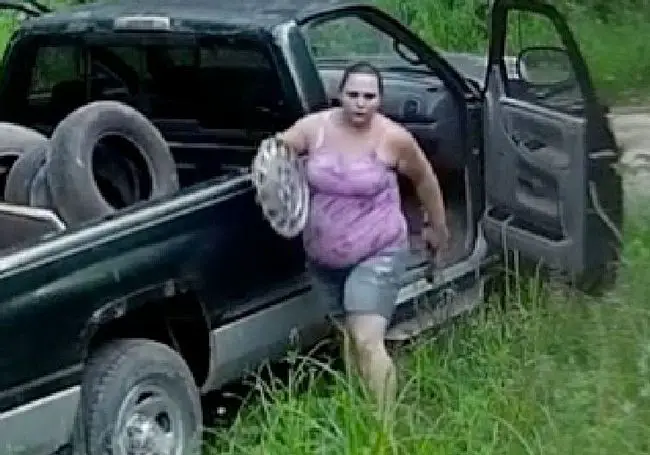 Expectedly, the Facebook post was inundated with comments from the public, who vilified the couple for being worthless filthy animals.
Social media netizens were upset that the couple did not care for their environment.
However, some went too far by citing that, if caught, the couple should get a maximum sentence for what they did.
The police eventually found out the identities of the man and woman released their name in public.
Corey Webb and Amanda Pyke, who are from Perry County, confessed that it was them on the video and they were booked at the sheriff's office.
The public shaming was necessary to remind the public that it is illegal. It's also meant to deter other people from also carelessly throwing their trash on other properties.
A month later, the couple were charged in court for two counts of misdemeanor.
SEE ALSO: Stranger Dumps Trash On A Farmer's Land, Farmer Returns The Favor