Cut circles out of a cheap shower curtain for this clever kitchen hack
Ever have a bowl that needs to be covered and it doesn't have a lid… and of course you just ran out of aluminum or plastic wrap? No need to fear! You can make your own reusable covers! These bowl covers are made from a shower curtain and some elastic, and can be made to fit over any bowl or container! They can be washed and reused and can be made in a jiffy!
We want to help you DIY, so some of the materials in this post are linked to sellers. Just so you know, Hometalk may collect a small share of sales from the links on this page.
Time: 1 Hours Cost: $10-15 Difficulty: Easy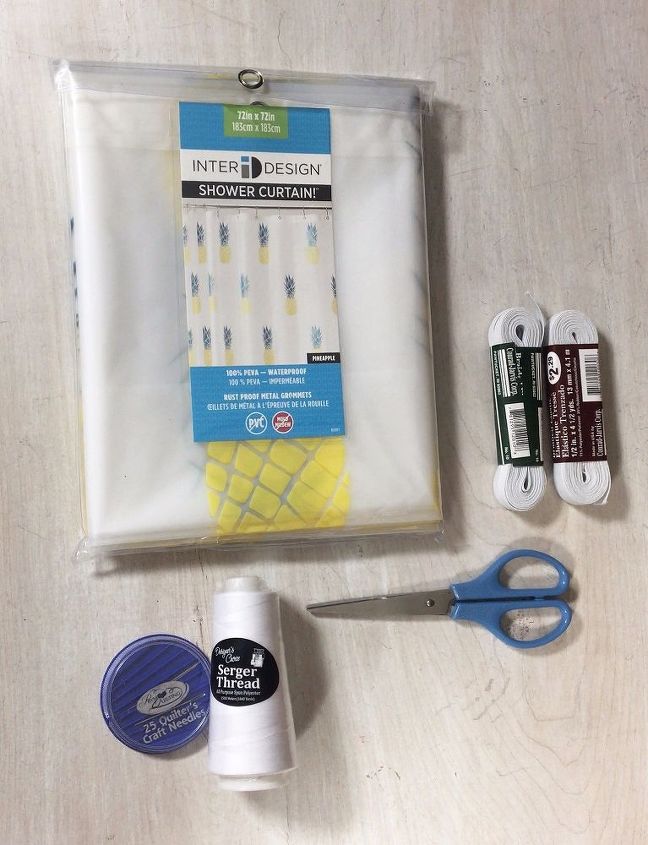 SUPPLIES:
–
PEVA Shower Curtain
*Be sure to get a PEVA curtain, because they are food safe!
-Scissors
-Thread
-Needle
-1/4″ Elastic
STEP 1: Measure your bowl
Grab a bowl or container of yours that you want to make a cover for and mark an inch and a half all around the opening.