Cut circles out of a cheap shower curtain for this clever kitchen hack
STEP 2: Cut out the circle
Take some scissors and cut out the outline you have drawn around the container you just traced around.
STEP 3: Line the edge with elastic
Take a piece of 1/4″ elastic and line the edge of your plastic circle you cut out in step 2 keeping it taut as you go along.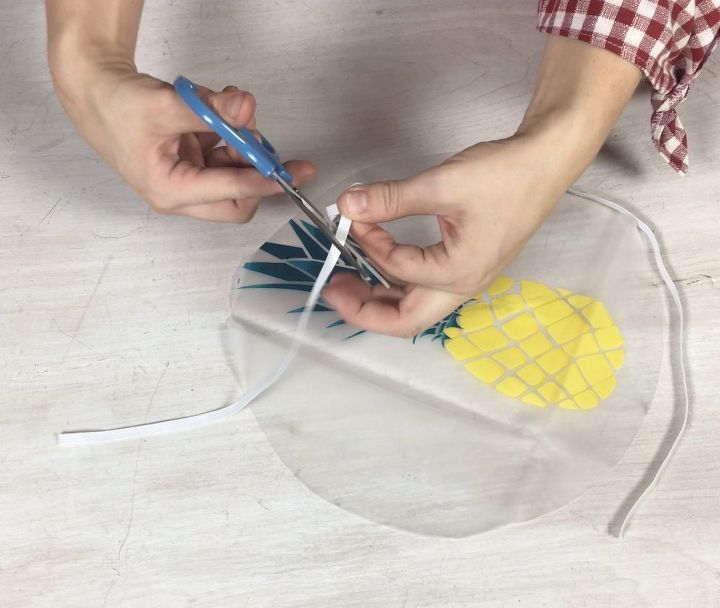 STEP 4: Trim the edges
Cut away any excess elastic once you have wrapped the elastic the entire way around the circle.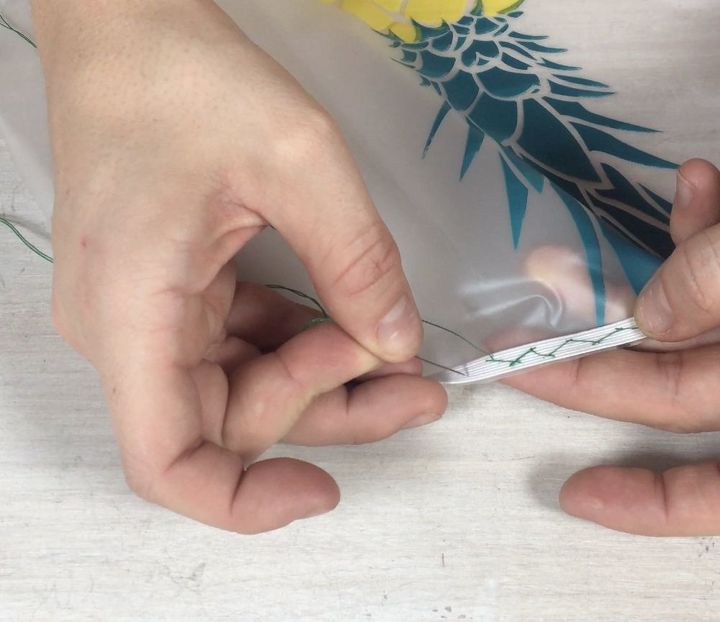 STEP 5: Sew on the elastic
Now it is time to sew the elastic to the edge of the plastic circle. Normally, I would use a sewing machine to whip through this really quickly, but I thought I would share a hand-sewing method so that anyone can join in, machine or no machine! First, start by cutting a long piece of thread and tying a knot on one end. Then once it has been fed through the elastic and plastic you will stitch a diagonal line.