Healthy scalp is very important to healthy hair. Are you suffering from dry hair, itchy scalp or dandruff? These can cause a lot of discomfort and can be quite embarrassing in public. Especially during the winter, these symptoms are even more common. If not treated properly, they can eventually cause hair loss.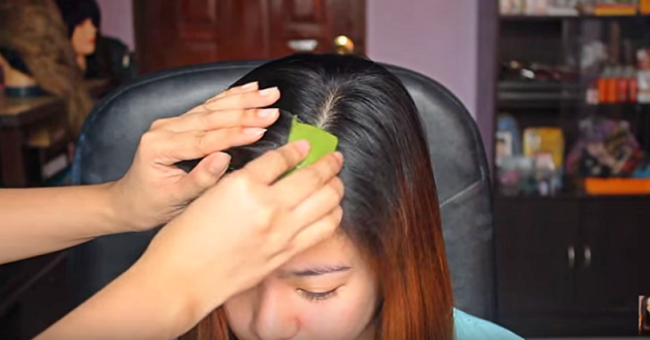 A great way to get rid of dry itchy scalp and dandruff is to moisturize the hair. You can try the store-bought hair moisturizing products to treat your hair, but there are many DIY natural home remedies that can help to get rid of dry scalp and maintain healthy hair without spending a lot of money. In this tutorial, beautyklovedemonstrates her DIY moisturizing remedies for dry itchy scalp and dandruff. If you plant Aloe Vera in your garden, good news is that you can cut one of the leaves and apply its gel on your scalp. It turns out to be very effective in treating all these hair problems. Alternatively, you can use sesame oil to make your hair looking shiny and wonderful again. Follow the video and learn how you can maintain healthy scalp and hair with these easy, inexpensive and all-natural home remedies. Enjoy!
Are you going to give this a try? Please share these awesome home remedies with your friends and family on Facebook!
(via: beautyklove)