If you are planning any Halloween festivities these are a fun little addition. And if you are a Harry Potter fan these will bring you even more joy. These fake candles cost me $4 to make and are a perfectly spooky yet somehow pretty addition for Halloween. All you need is some old paper towel and toilet paper rolls, hot glue, fishing wire and flameless tea lights to make these floating candles.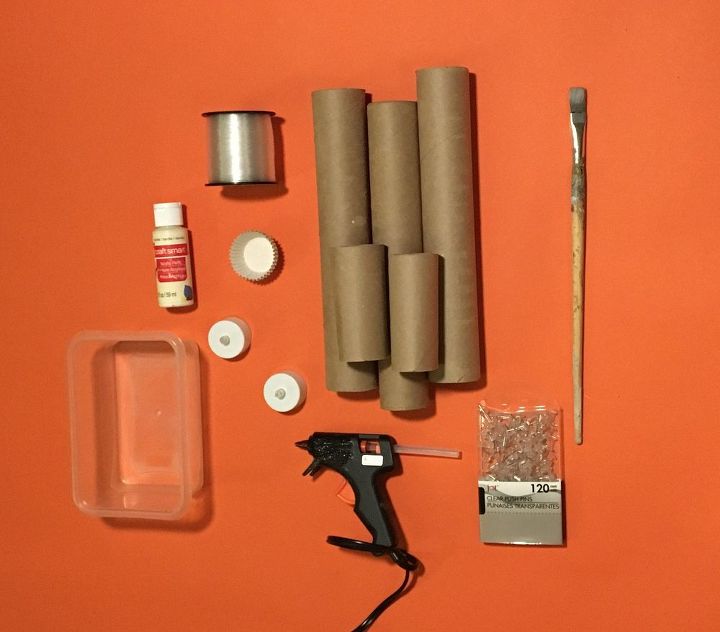 SUPPLIES: -Flameless Tea Lights -Hot Glue -Paper Towel and Toilet Paper Tubes -Push Pins -Cream Craft Paint -Fishing Line -Paintbrush -Cupcake Liners *I did not end up use the plastic container in the picture.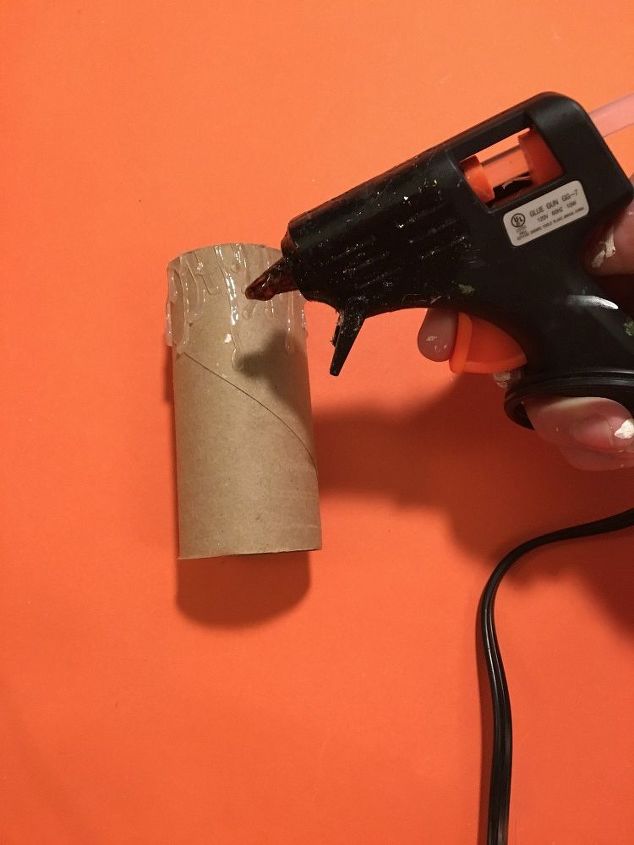 STEP 1: Add dripping hot glue streams from the top of several toilet paper and paper towel roll tubes. It is a good idea to start from the bottom up to create that great globby drip at the bottom of the stream. This really makes it look like the top of a candle melting over.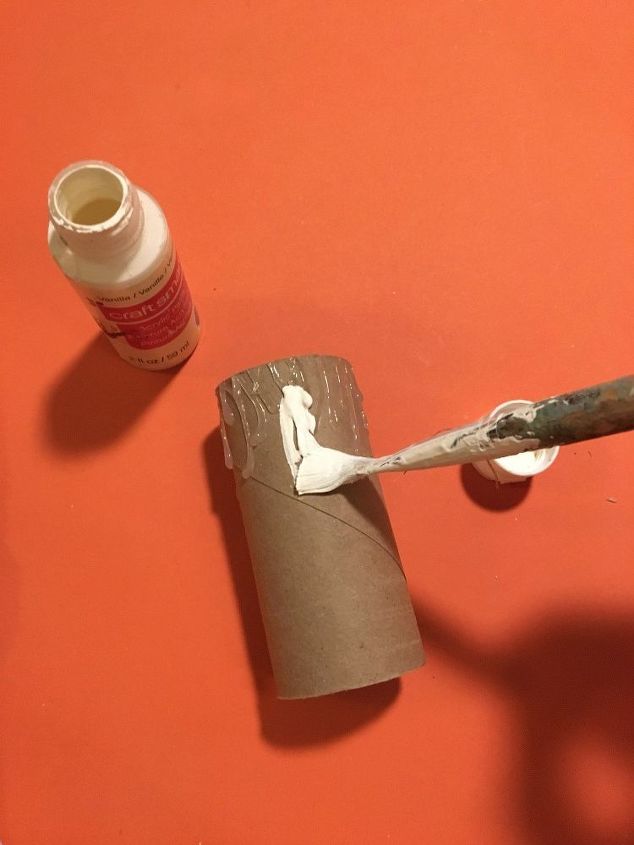 STEP 2: Once your glue has dried paint over the entire tube glue and all with a cream like colored craft paint. You may have to do several coats over the glue to make sure there aren't any streaks or chips.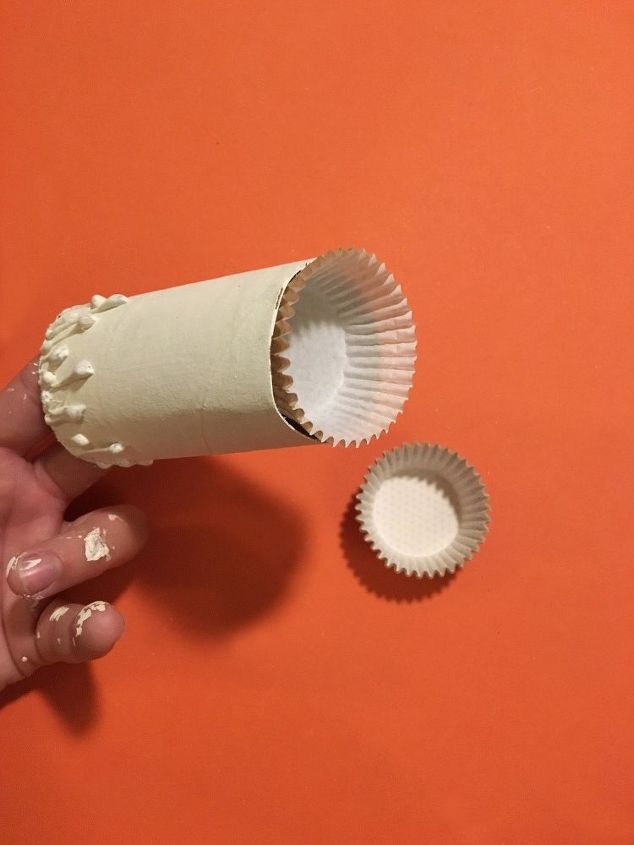 STEP 3: Take a cupcake liner and pat it into the inside of the roll from the bottom. Put small dabs of glue to keep it in place. This is so that the candle doesn't look open and bottomless when you hang it. You can also cut a circle out of white paper and glue it in place. (If you use white cupcake liners you can put it in with the bottom out verses the way shown. Mine were cream polka dot so I just fed them in this way. They still look like they have a bottom when hanging this way)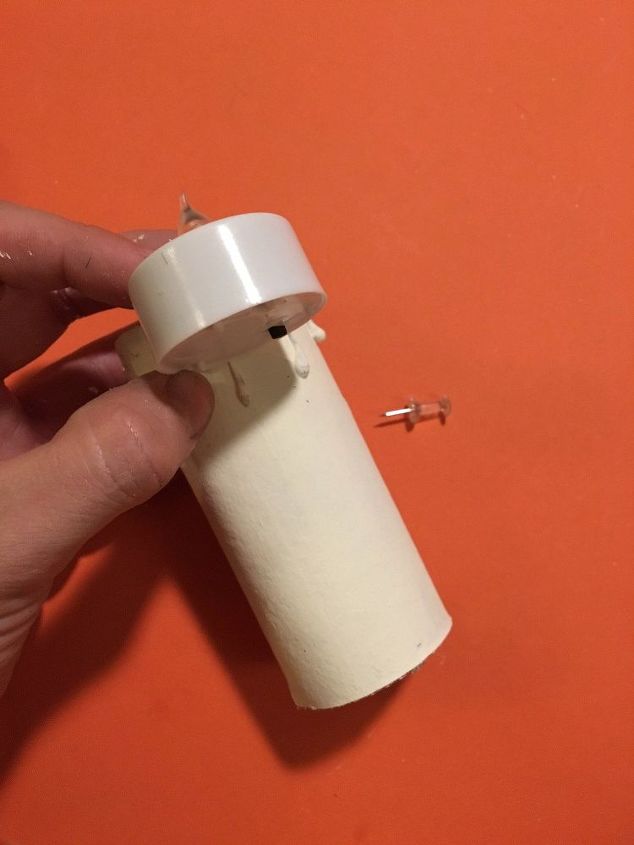 STEP 4: Take your flameless tea light and line it up with the top to see where the fishing line should be fed through the tube. Take a push pin and push a hole through the tube directly below the bottom of the tea light. You will repeat this directly on the opposite side of the tube and again two more times on either side. Basically you will be poking 4 holes around the tube so that they are evenly spaced with sets of 2 being lined directly across from one another.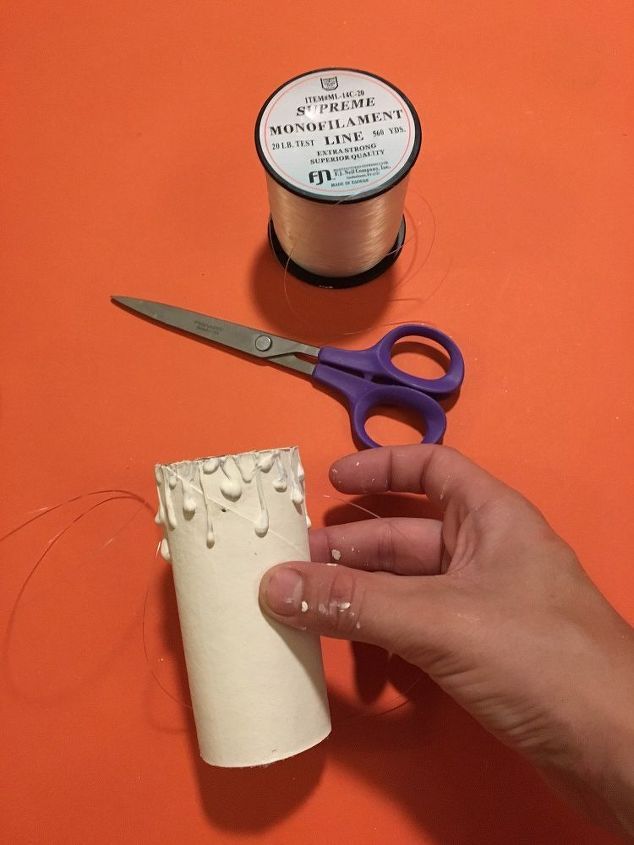 STEP 5: Cut a long piece of fishing line and feed it through one hole and out the hole that is directly across from it on the tube.
STEP 6: Repeat by cutting another piece of fishing wire and feeding it through the remaining two holes. It should look like the picture above where the wire criss-crosses creating a holding net for the tea light.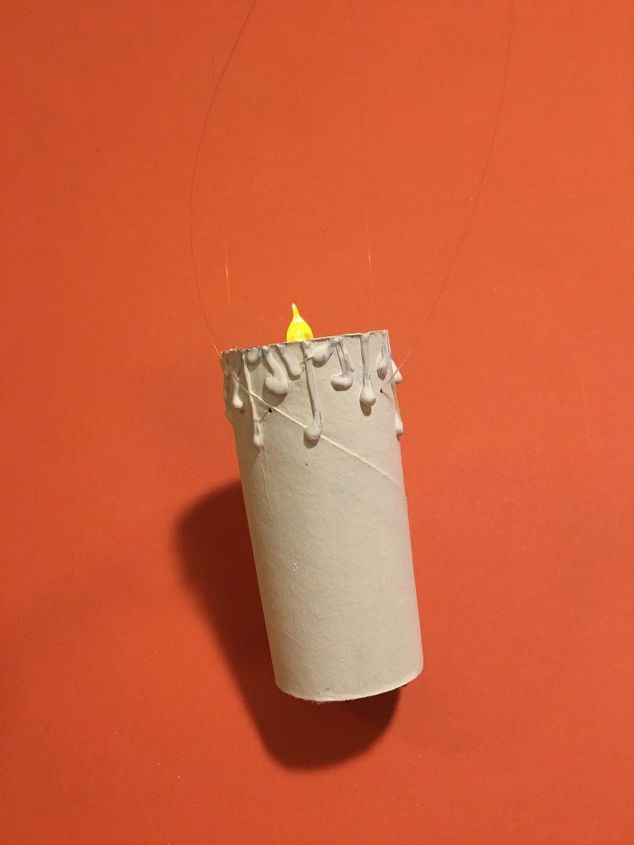 Now all you have to do is hang them where you wish! You can use the clear pushpins to hang the wire so that you can't see what they are hanging from.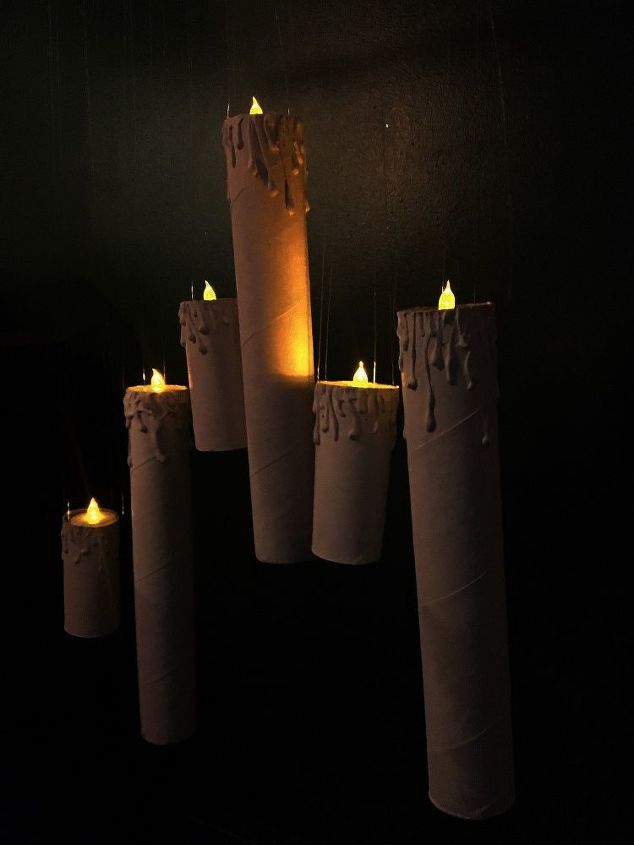 This would even be a fun project for kids to make (if they are old enough to handle hot glue) You could just make these so they aren't floating too. Super quick, easy, and cheap!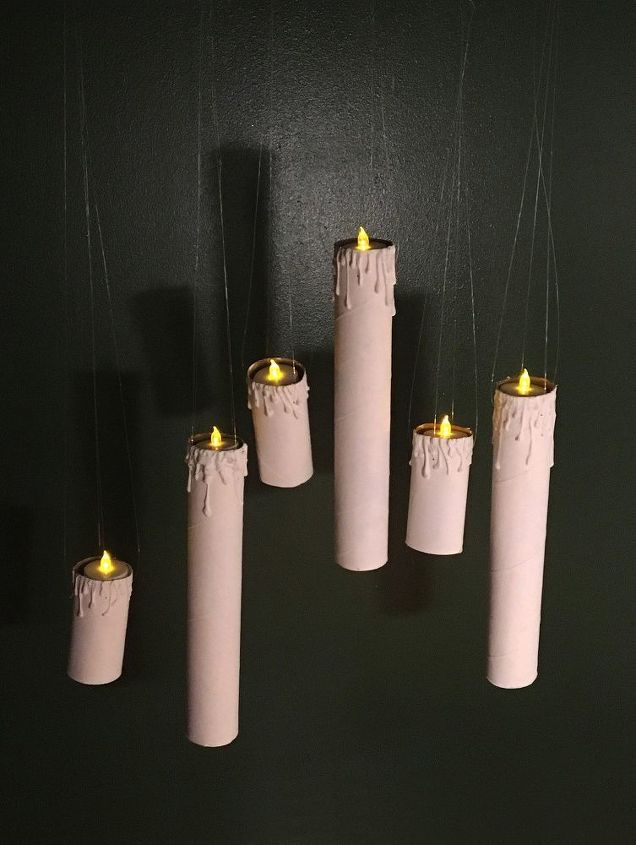 I had a light on so you can see the wires glistening, but when you turn the lights off they pretty much disappear!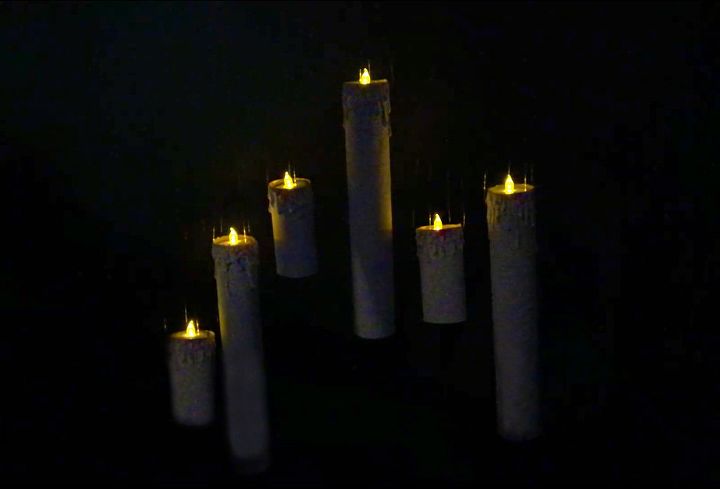 You could make hundreds of these and fill a whole ceiling! I know it takes a while to get through hundreds of toilet paper and paper towels, but I have heard that you can purchase them in bulk online if you are really wanting to make loads of these. (This picture is pretty fuzzy, but as you can see the wires are no longer visible in the dark)
We want to help you DIY, so some of the materials in this post are linked to sellers. Just so you know, Hometalk may collect a small share of sales from the links on this page.