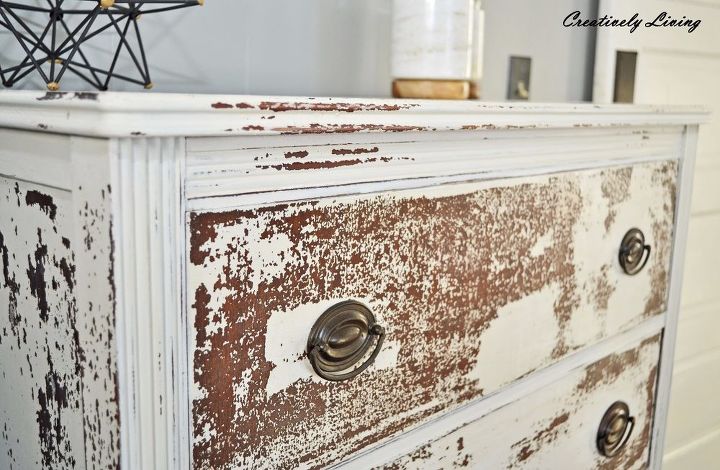 At this point, I called a friend who is used to working with milk paint and decided there were two options…
1. To sand down and add more Extra Bond to my paint solution and repaint.
2. To just sand off everything I could and see what it looked it.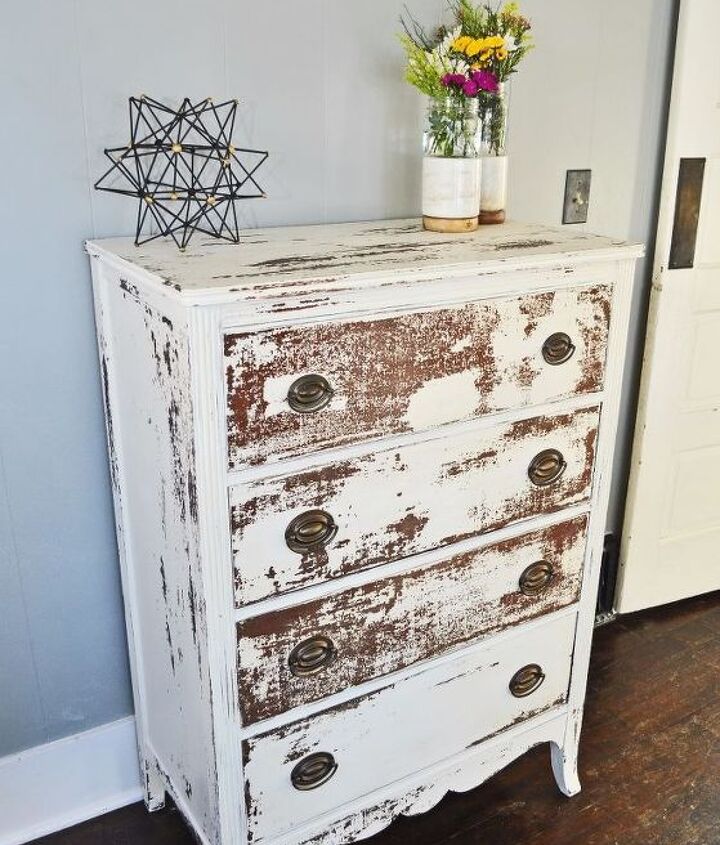 I decided on #2. I still had to add a little more paint in areas. (the more paint mixture you add, the more chippiness you'll get). So when I reached the desired chippiness overall, I sealed with a thick wax. I probably gave it 3-4 coats of wax. I was nervous that more paint would chip I guess.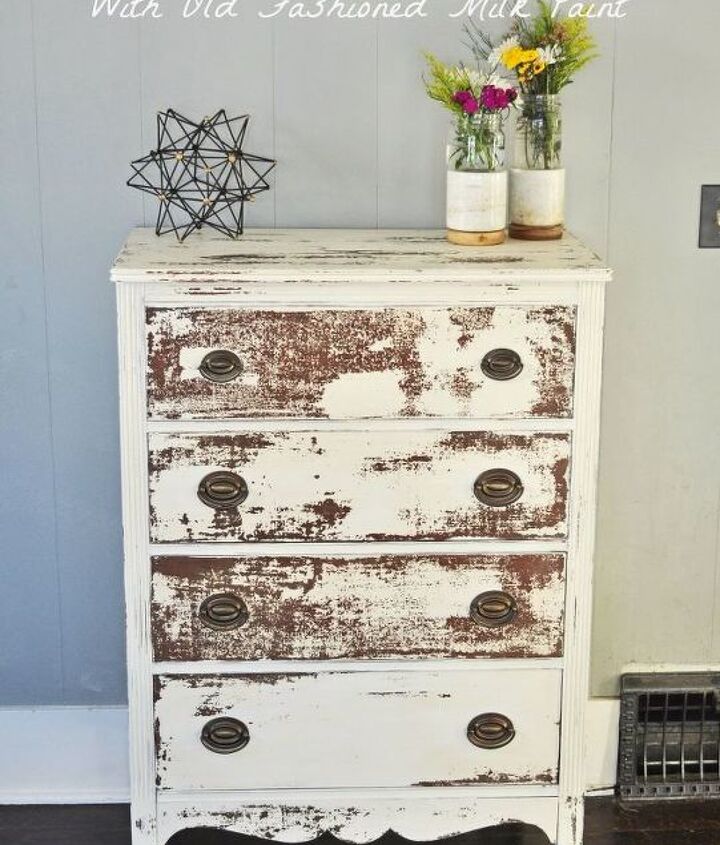 I'm SO glad I went with option #2 and let the milk paint work it's magic. I LOVE the way the dresser turned out. It's beautiful and very unique. In case you're wondering. I used a mixer of Snow White and Light Cream by Old Fashioned Milk Paint. I did add a little Extra Bond to the mix, but not the required amount.
Material I used for this project:
Snow White and Light Cream Old Fashioned Milk Paint   (From the OFMP Company)
To see more: http://www.creativelylivingblog.com/2017/03/amazingly-chippy-dresser-old-fashioned-milk-paint.html