I took the risk and boy did it pay off. This might not be for everyone but I'm obviously a risk taker and my husband over the years has grown to expect the unexpected from me.
Time: 6 Hours Cost: $100 Difficulty: Easy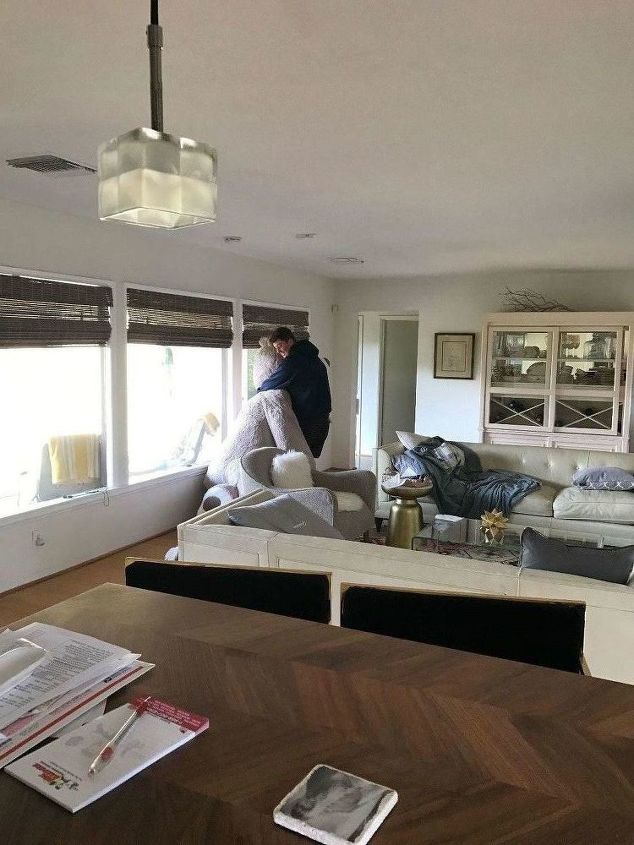 looking from my kitchen into my all white family room. It needed some contrast. (Yes that's my son playing with a very large teddy bear) lol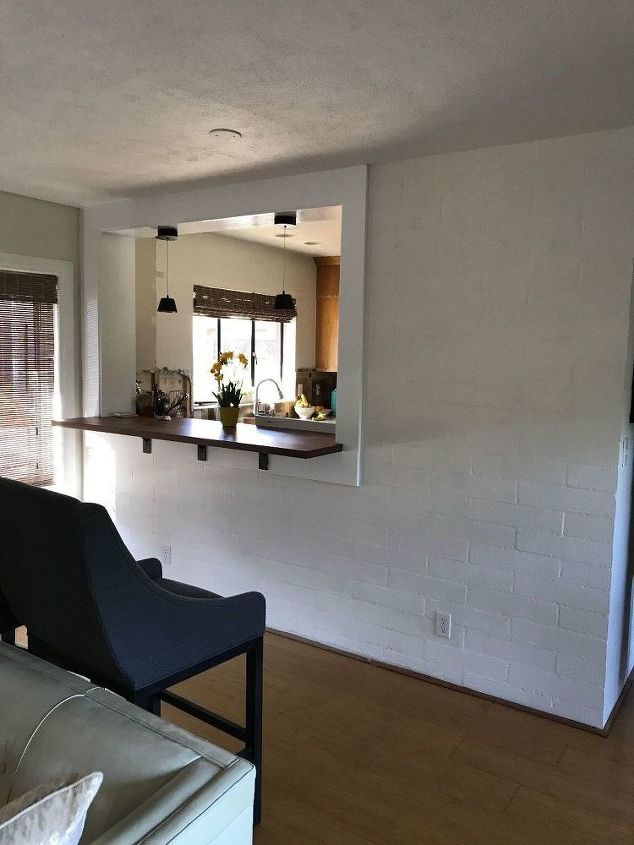 Before shot our kitchen pass through bar. You can see our house was built in 1950 and is concrete. So the flat white paint really hides that texture.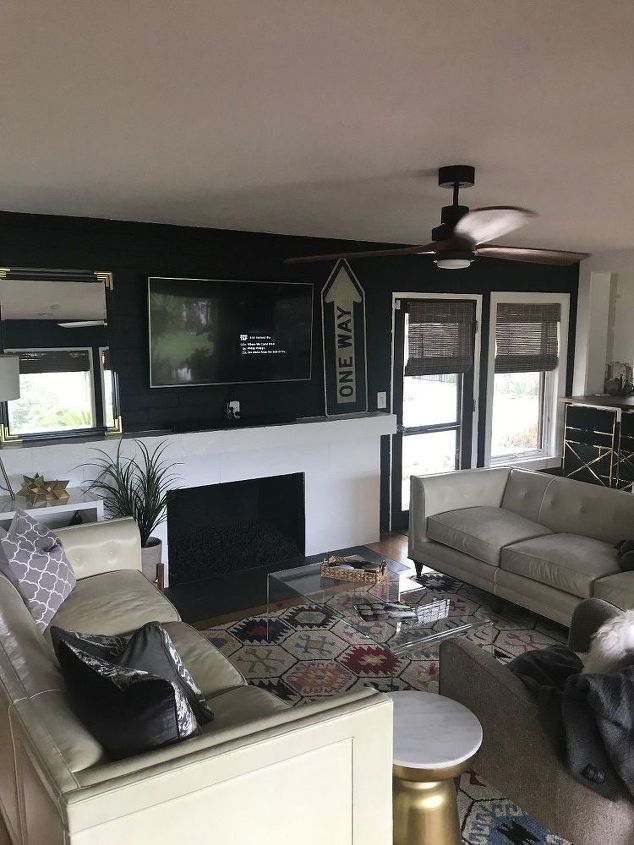 I had a white fireplace and I since decided to paint the surround in a flat black for even more drama.
Materials I used for this project:
Behr marquee Black Limousine satin paint.   (Home Depot.)