I've been annoyed by the dim darkness of our brick wall entry way for years now. I mean, seriously this photo below makes it look a lot lighter than it really is in the middle of a sunny day! I have to turn the light on in this little space every time someone comes to the front door!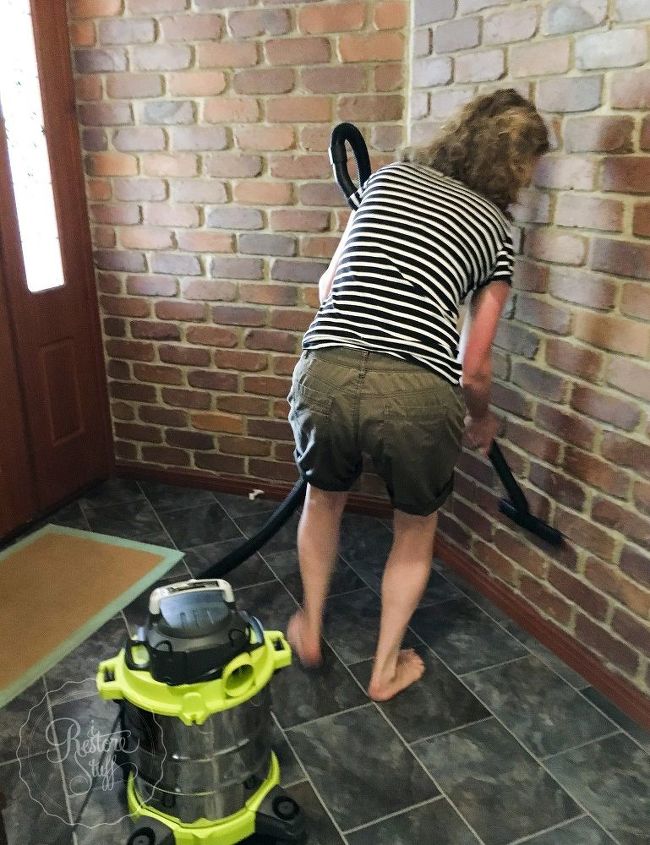 And this is me giving the wall a quick vacuum before painting. I did not do any other prep apart from this.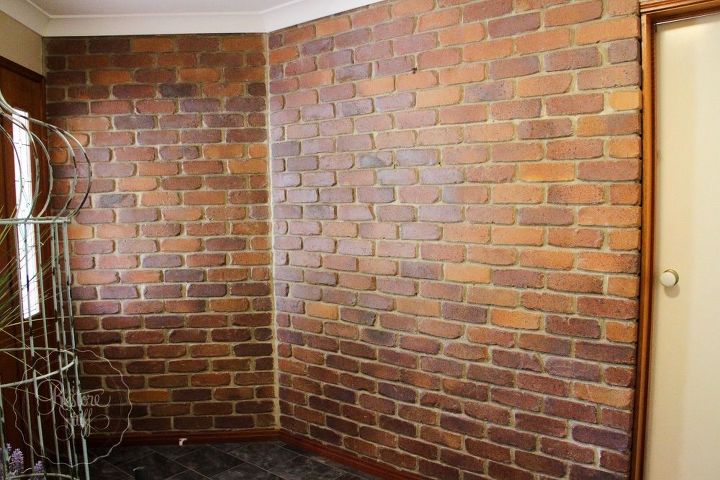 As you can see the base colour is dark, and I wanted to lighten up the space, but I wanted to use the dark base as a background for a rustic farmhouse white kind of feel. Know what I mean?
Here's a video of how I used Miss Mustard Seed's milk paint colour Grain Sack to do the first coat, then MMS Milk Paint in Farmhouse White to do the second coat.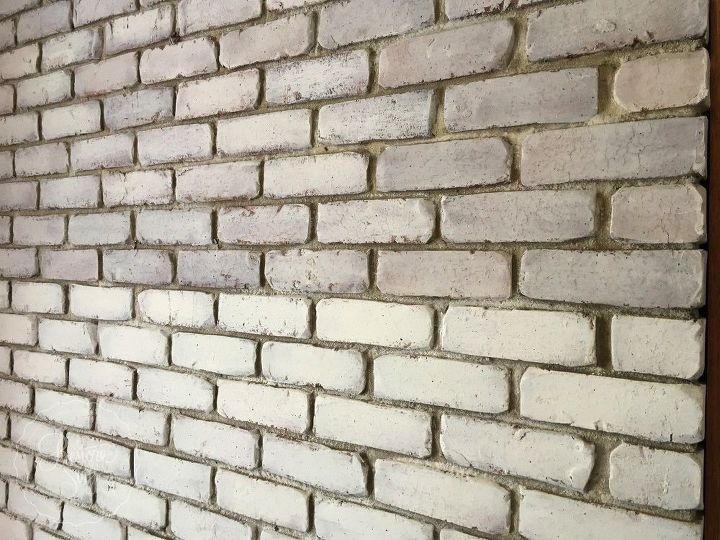 You can see the difference here where I've painted the first coat, then the second coat is the more solid white. The first coat, the brick really soaks up the milk paint, 2nd coat, you get better coverage. I wanted a whiter look, so added the Farmhouse White over top of the Grain Sack colour on the first coat.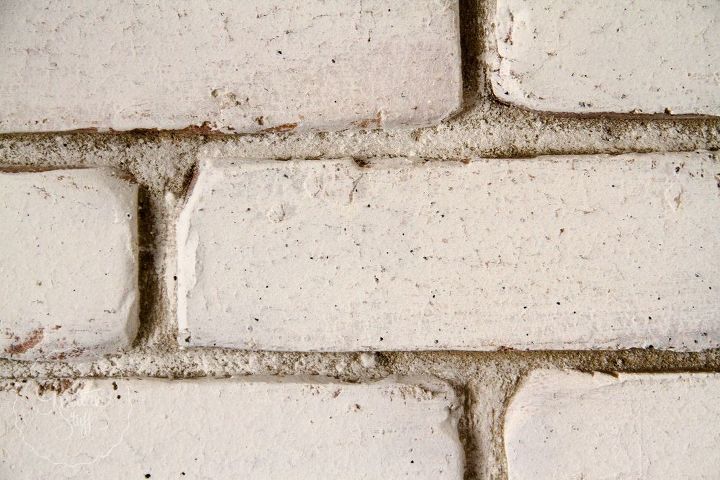 Here's a close up of the bricks when they were finished. As you can see I literally just slapped it on there (refer to video above to see how easy it was to apply so quickly) and I didn't worry about painting in the grooves where the mortar is. I was after a rough and rustic look, and I could have sanded back for even more of a rustic look to allow the dark brick to show through more in places.
Materials I used for this project:
Brick wall   (at my house)
Miss Mustard Seed's Milk Paint   (www.missmustardseedsmilkpaint.com)
Water
Paint brush   (www.missmustardseedsmilkpaint.com)
To see more: http://i-restorestuff.com/brick-wall-meets-miss-mustard-seeds-milk-paint/