A homeowner updates her tiny kitchen. How she does it? Gorgeous!
Hello! Today's the day I finally share my kitchen makeover! It's been a long time in the making (2 years to be exact) and what a huge transformation its been. This kitchen remodel contains a lot of DIY projects, an updated colour palette and a new use of our space.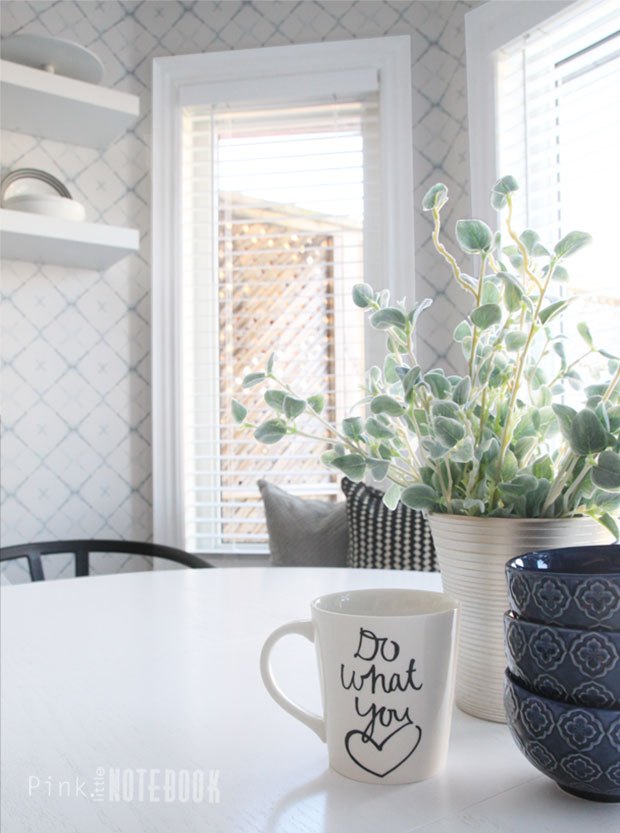 Since our kitchen is small, we decided to do everything ourselves. This is the first time we actually gutted a kitchen and started from scratch (check blog post).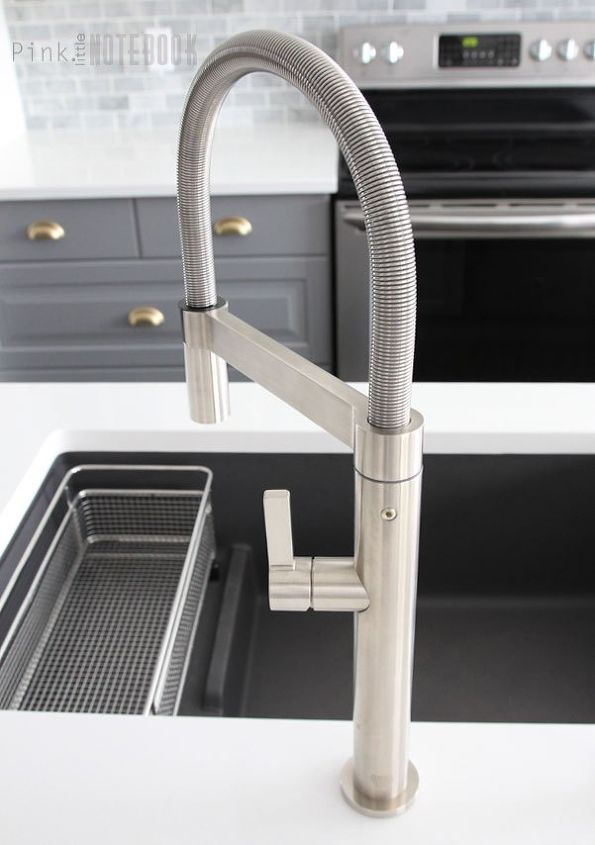 To save on the budget, we installed big box store cabinets from IKEA and paired it with professional grade materials like our Blanco sink and faucet, our marble backsplash and quartz countertops.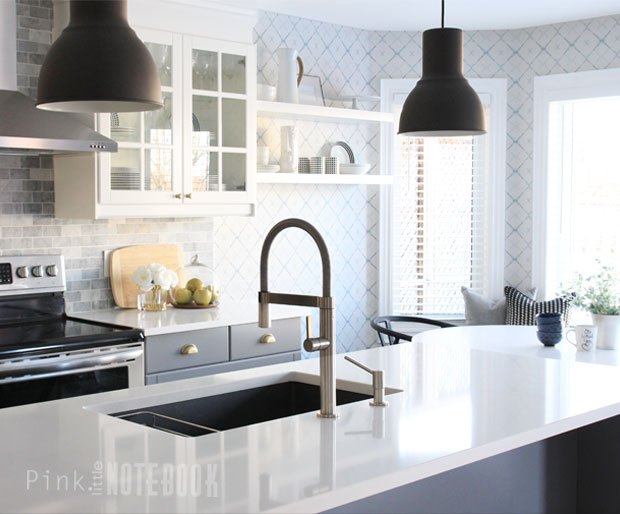 As you may recall, the doorway between the dining room and kitchen was enlarged to achieve an open concept main floor, the fridge was relocated and the kitchen island was reconfigured.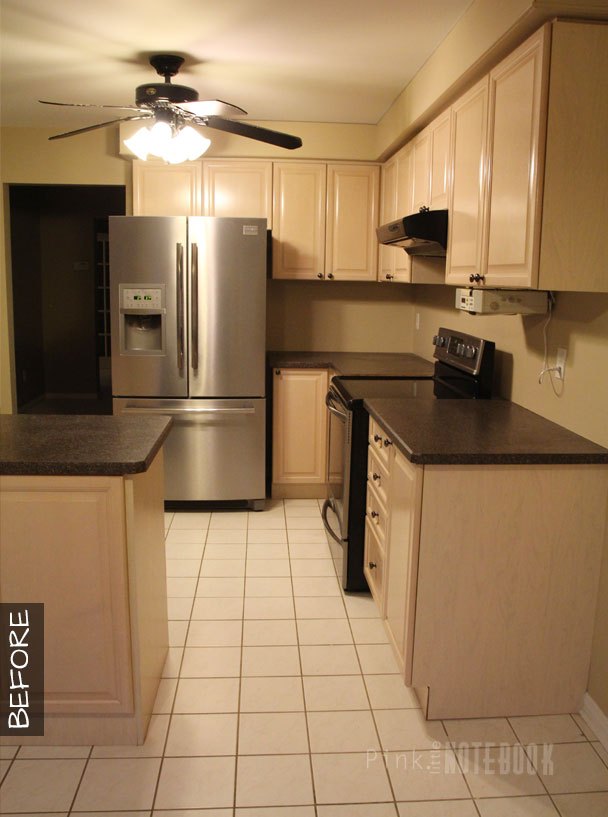 We did purchase our cabinets during the IKEA Kitchen Event. Although I love getting money back, we did experience a lot of out of stock pieces which meant we had to wait before starting anything.
We used base cabinets to create the kitchen island which also doubles as the home to our sink and dishwasher. At the time, it was nearly impossible to find any instructions on how to create a free standing 
IKEA kitchen island
, which is why I put together this one. Let's just say, it's definitely not a beginner's project!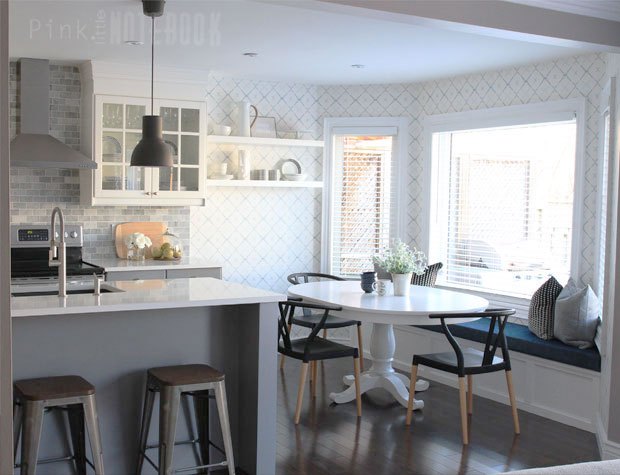 We were able to assemble the cabinets in one night and it took us another two nights to install everything in place. I will admit, if we had a bigger kitchen to deal with, I probably would have hired someone to deal with the nitty gritty. There's a lot of boxes.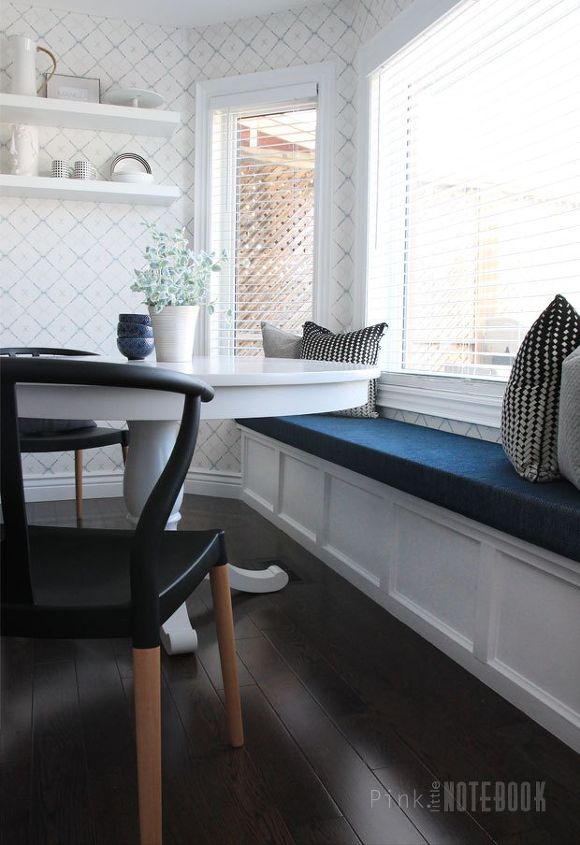 The breakfast nook which was the last project completed in the kitchen has to be my favourite.  The 
Dagfinn Modern Trellis
 wallpaper and 
built-in bench
 make this space finally feel like a cozy home. We've really been enjoying family gatherings around this table!
The floating shelves are a great solution to add more storage to our kitchen. It's also a fun way to display my favourite items which I can easily change up from time to time.
To see more: https://pinklittlenotebook.com/our-diy-kitchen-before-after/