Michael Chedester of Clairsville, Ohio, shot and killed a family's two dogs in December 2016. Chedester admitted killing the dogs from a tree stand on his property. Wtov9 Fox News reported that Chedester was sentenced to six months in jail and three years probation – it was a groundbreaking decision under Goddard's Law, which states it is a fifth-degree felony to cause serious harm to companion animals knowingly.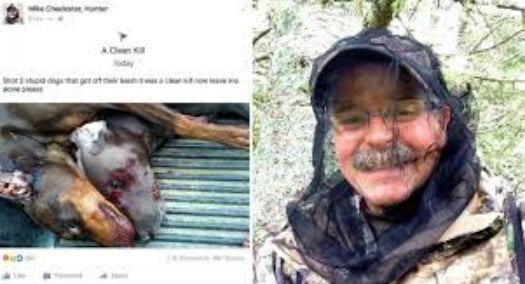 In his defense, Chedester's attorney said the dog were 'menacing animals' that belonged to Chedester.
But Chief Assistant Prosecutor Kevin Flanagan argued that deer and other wild animals don't belong to anyone. The day the dogs Bella and Emmy were killed was opening day of gun season, and the two dogs had gone missing that morning.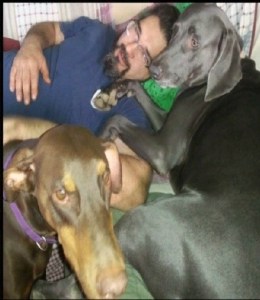 Their owner, Pete Byers had spent hours looking for his beloved pets. The two dogs were found dead near the tree stand Chedester had been using.
Share away, people.
[h/t Pet Rescue Report]