Currently trending right now, Farm Tables and Farmhouse Decor are EVERYWHERE! I recently had a client that wanted to transform her outdated dining room table she had for years into a rustic Farm Table without breaking the bank. I was able to do just that using just one material- PAINT! This DIY Farm Table is super simple to tackle and create and will save you a ton of money. You'll be loving your new farmhouse decor in literally a day.
The best thing about this technique is that you don't have to use a natural wood table. Even if your table is mahogany or dark cherry wood, just by using a good oil-based primer and some paint, you can transform it into a farm table. Try this technique out on any table in your home, whether a coffee table, end table, kitchen table, or even a headboard or wood plank wall. Anything made of wood would look amazing using this process.
To start, simply sand down the entire table to get off any rough spots or debris. Wipe clean and prime the table entirely using a good oil-based paint if your table has a shiny varnish topcoat, or is super dark. If not, a regular water-based primer will work just fine.
Time: 8 Hours Cost: $50 Difficulty: Easy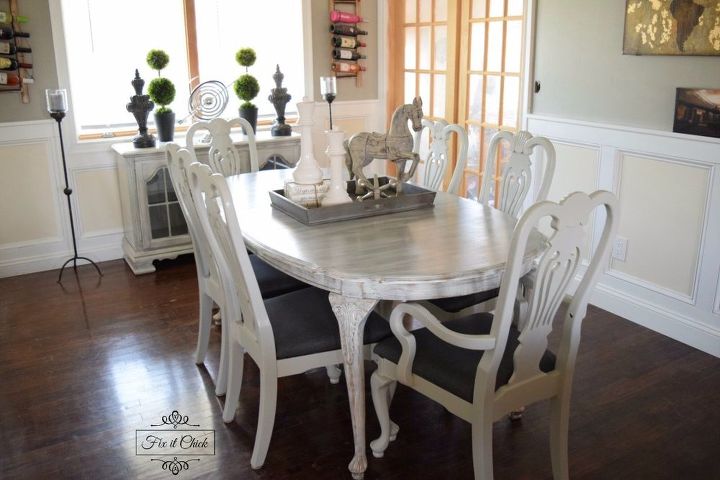 After that dries, apply your first coat of paint. In this case to match the walls of her dining room, I used 3 different paints; dark grey, light grey, and cream.  I apply the darkest color first, adding a little water to the paint, which in turn makes it easier to apply and sand when dry.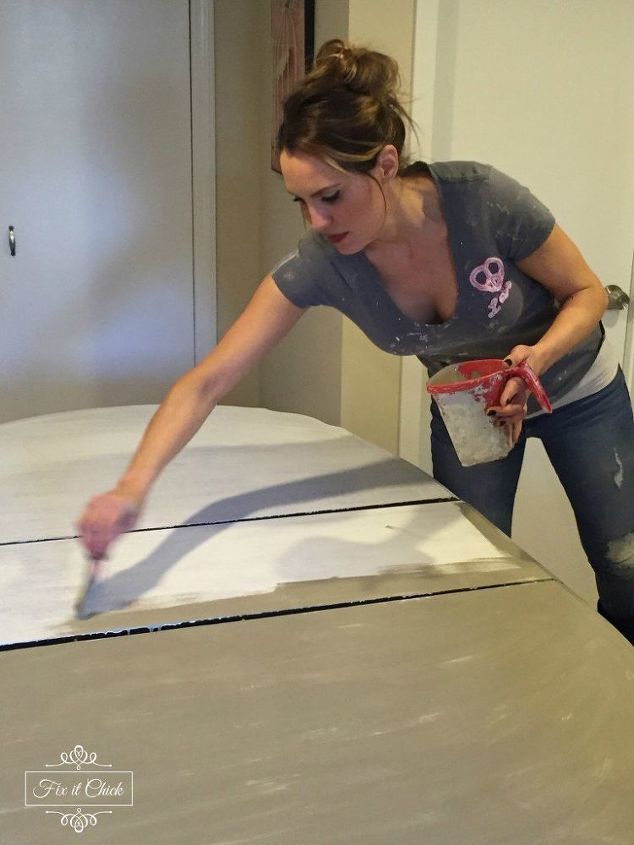 After that coat dries, lightly sand down the table allowing the white primer and original table color to show through here and there.  Start with a 150 grit sandpaper and go down in number if you need to sand off more.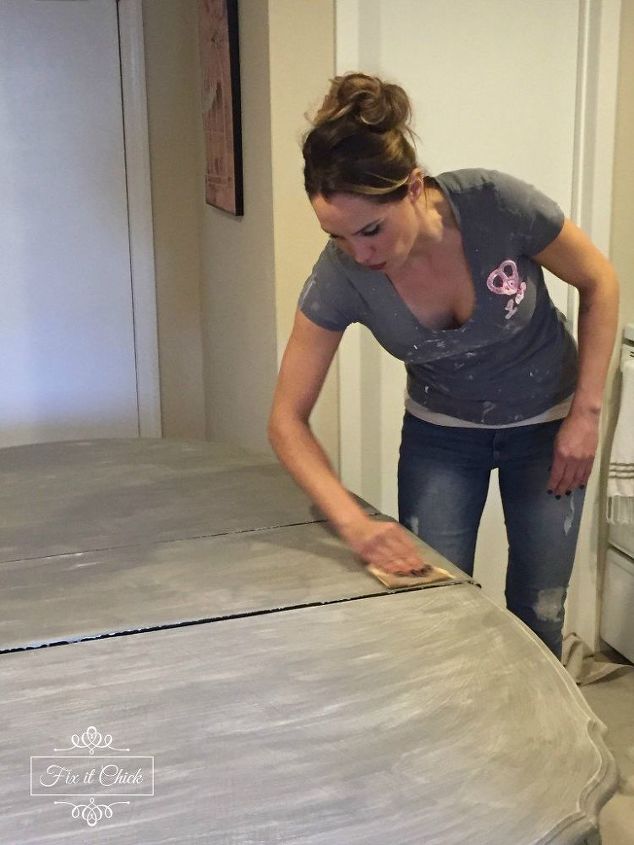 Wipe clean and apply the lighter grey color (or your second lightest color), again diluting it with a little water.  Apply the same steps after that dries as above.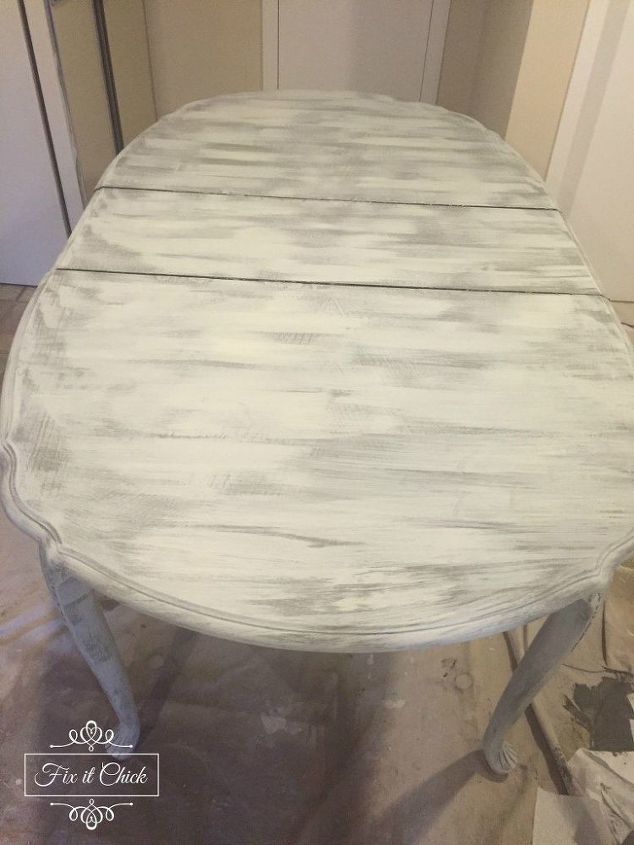 The last step is to spot-paint with the white or cream colored paint.  This is your last paint to apply so smooth it out as you go and apply where ever you think some light spots should be. You're going to sand this down as well after it dries to blend it in to the entire table.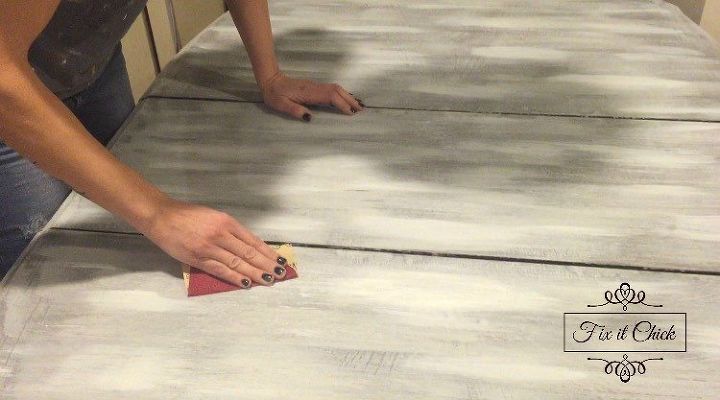 Your final step after fully wiping the entire table down of any debris or dust, is to put on a final finishing coat. I prefer Rust-oleum's Chalked Matte Clear topcoat or Minwax's Polycrylic in Satin (water-based). Avoid making it too shiny because this is a farm table and we want to keep it as rustic and natural looking as possible.
Watch The  Video On Next Page.