Leftover tin cans for adorable idea
Turn an old window and some tin cans into a gorgeous herb garden for your backyard.
Not only does the upcycled window herb planter looks fantastic in my little garden but it's really practical, as I now have my own little herb garden. The herbs are in portable upcycled tin can planters, that can be easily taken into the kitchen when needed.
I decided to use old tin cans as planters as I had lot of success with the colourful tin can planter (click here to see) I made last year.
Difficulty: Easy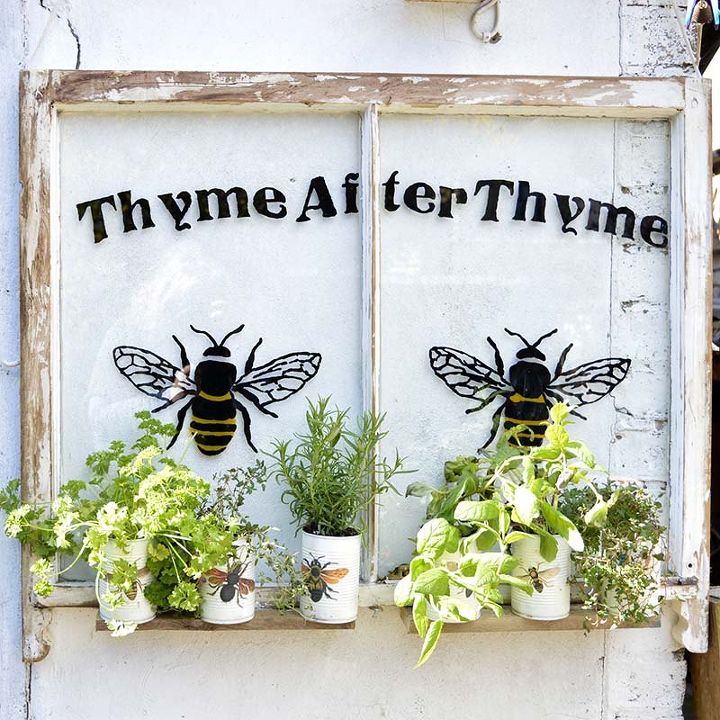 Being a fan of Cyndi Lauper's 80's hit Time After Time I couldn't resist using it as a herb pun for my window.