I helped my Neighbor install some new upper cabinets… this project is about how we made them fancy by putting a simple crown molding on the top.
Time: 2 Hours Cost: $50 Difficulty: Medium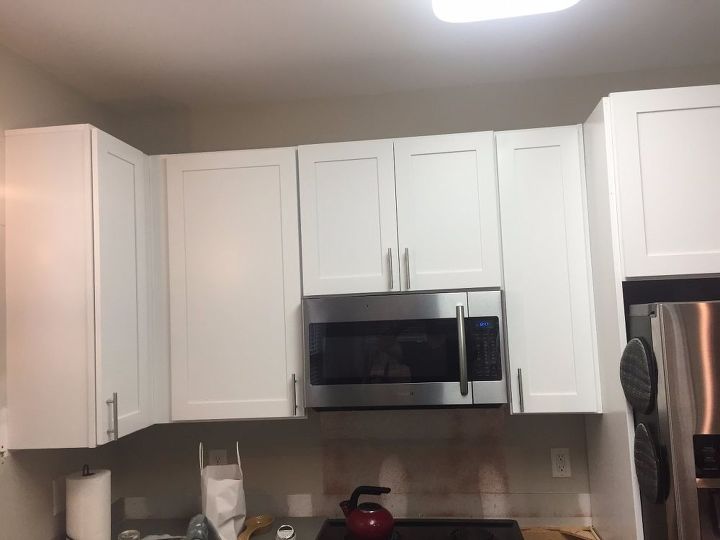 The challenge is that there is little room on the top to nail the crown directly into the cabinets…. so we got creative with some cleats and caulk…. looks great!
Here is the before of one section. Lets get started and make them look even better!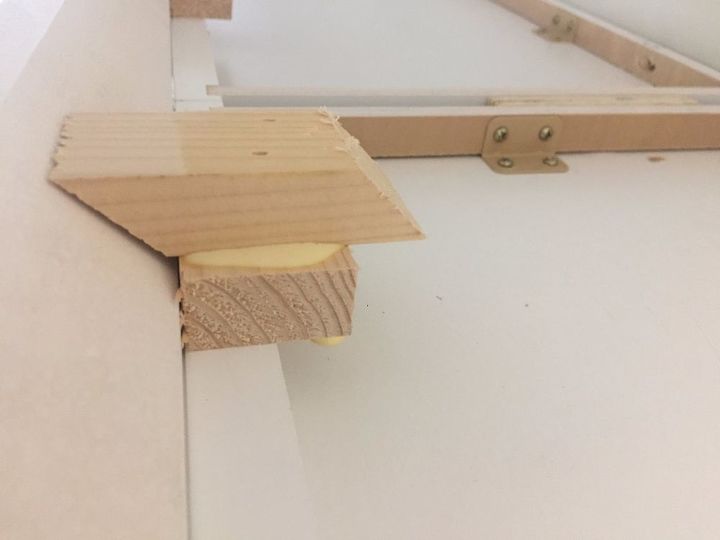 The premise is simple… We have 45 degree cabinet crown… so we just built up a cleat we can nail into.
It consisted of a small piece tacked directly into the top co the cabinet… then we added a 45 degree piece against the back of the crown so we has something to nail in to.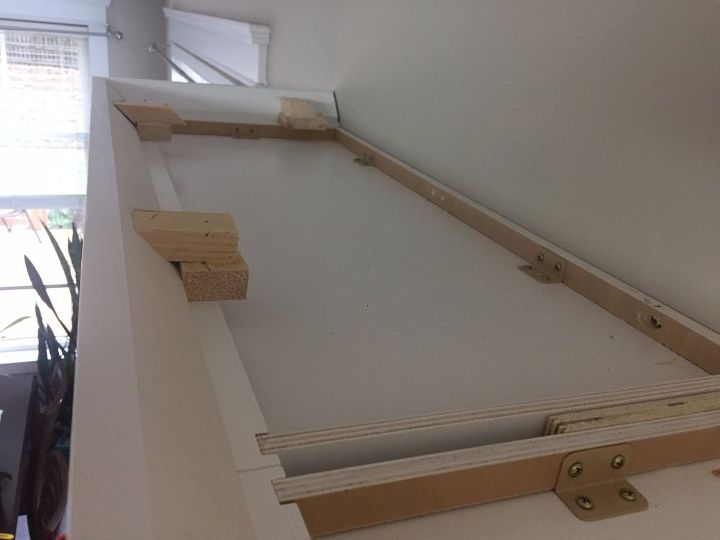 Here is the top of one of the cabinets…. only need a few around the edges to give you something to pin nail into.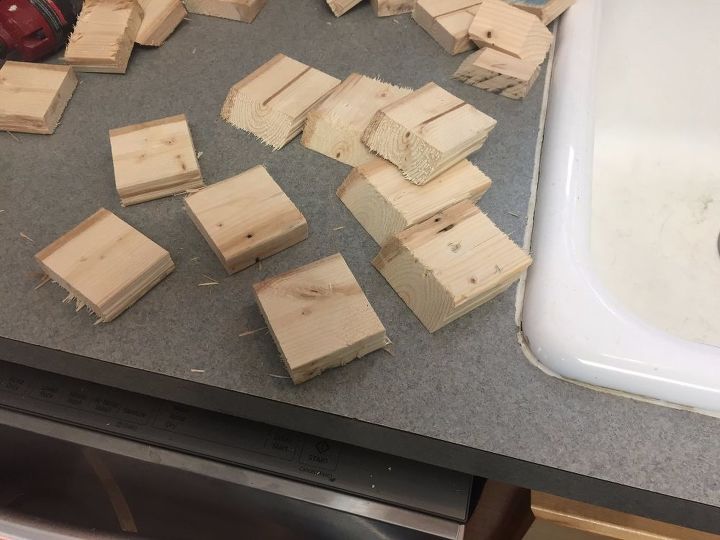 The cleats were made out of some 1×3 wood we actually used to put up the cabinets… this was a longer board used under the cabinet to support them when we screwed the cabinets into the wall. Made the job go much easier.
We just repurposed the wood strip after to cut the "base blocks" and the "angled blocks".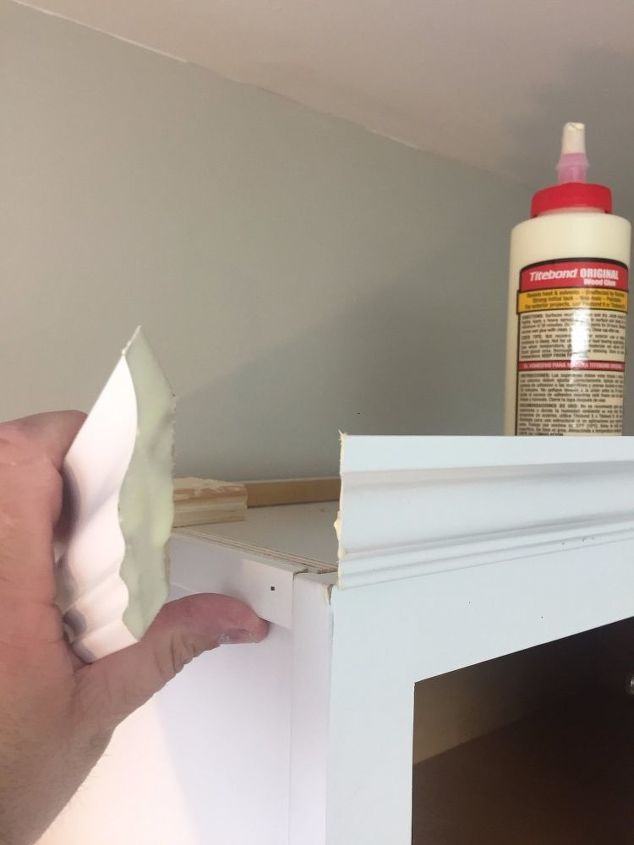 The BIGGEST trick in crown molding is to make sure you use wood glue on the corners. The pin nails only hold it in place while the glue dries.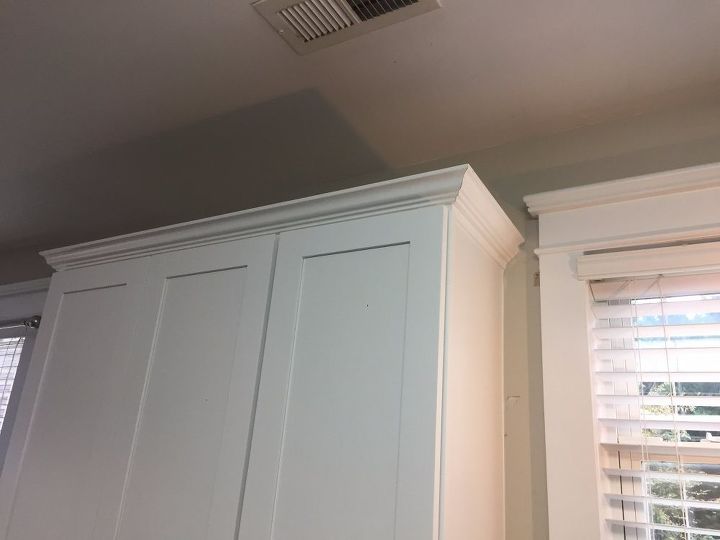 Here is one of the cabinets after we are done.
Remember: "Caulk is your friend!" It hides the gaps and it helps hold it in place!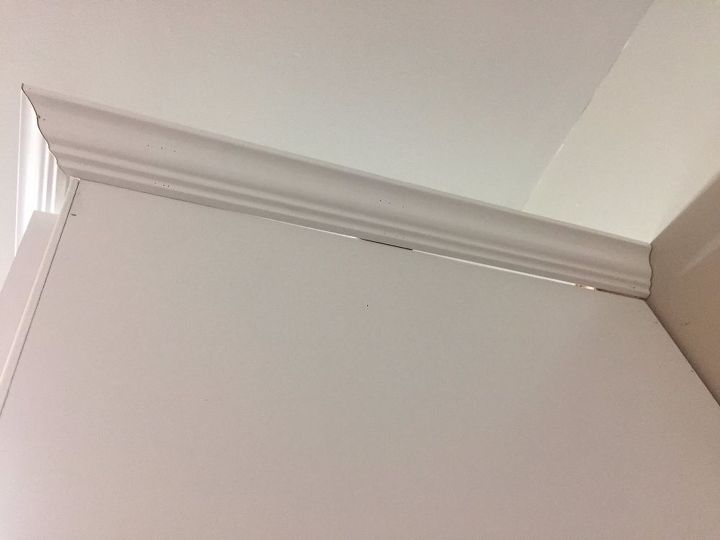 Perfect example of how caulk saves the day. Since the cleats do the heavy lifting…. caulk helps make it look pretty and gives it a little extra support.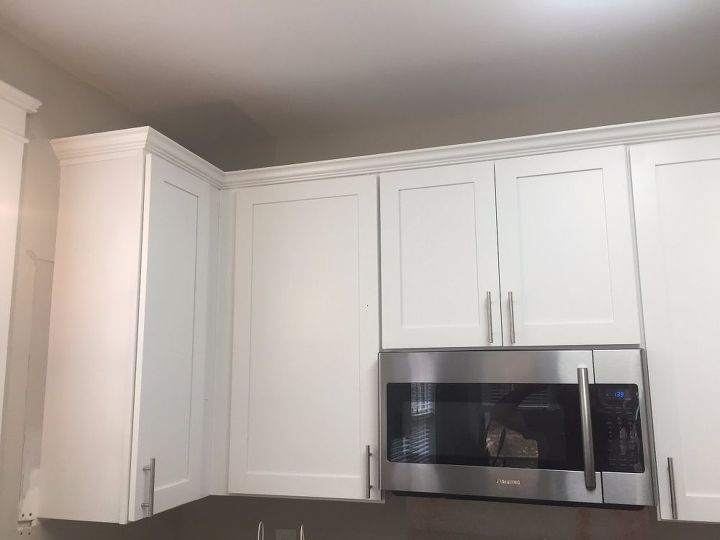 Here is the final! Looks much nicer doesn't it?
Simple way to make any of your cabinets pop. Add it to your kitchen, bathroom, anywhere on a cabinet near you!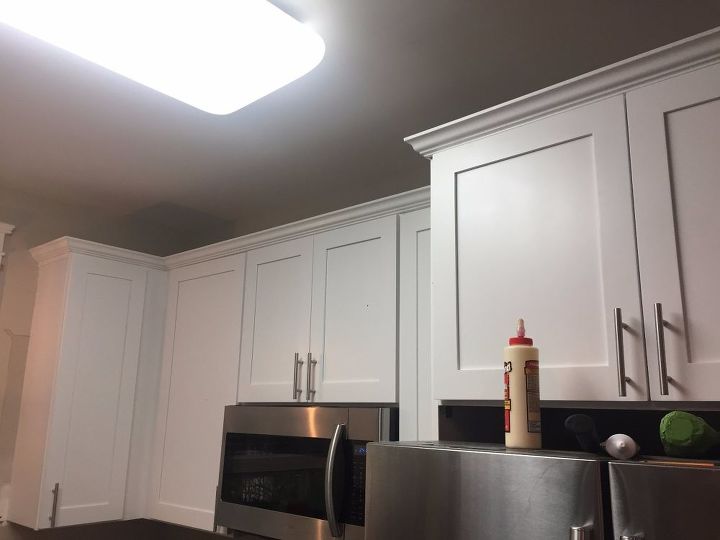 I love Crown molding as it turns corners… giving nice shadows and contours.
A simple way to make anything POP!
Hope this inspires you to try something in your house… or your neighbors house in this case!
WARNING: HomeTalk likes to add items for sale that sound like they were used for this project but were NOT.
Here is the list I put:
Crown Molding
White Caulk
Wood Glue
Pine board
Pin Nail & Brad Nail Gun and Compressor
Miter Saw to cut the Angles.
They listed a mount used for ceiling crown molding… I did NOT use that here… but do when putting up ceiling crown molding…. when you have a very long stretch… like 15 ft.
Also, they put Gorilla glue… NO…. you need to use wood glue.