I first began making these scarecrows 20 years ago. I got the idea from a Family Fun Magazine Halloween/Fall edition. It became a yearly tradition to make for their classes sometime in September or early October. I tried to space them out from Halloween so that they would be special. Now that my kids are grown, I thought I would share this idea with all of you Hometalkers. You can make these from the Dollar Store candies and get the raffia there too. I like to use box candy for the body and my Dollar Store didn't carry this so I went elsewhere for some of my candy. You can can make a bunch of scarecrows for $5 using just Dollar Store candy. 

Time: 10 Minutes Cost: $5 Difficulty: Easy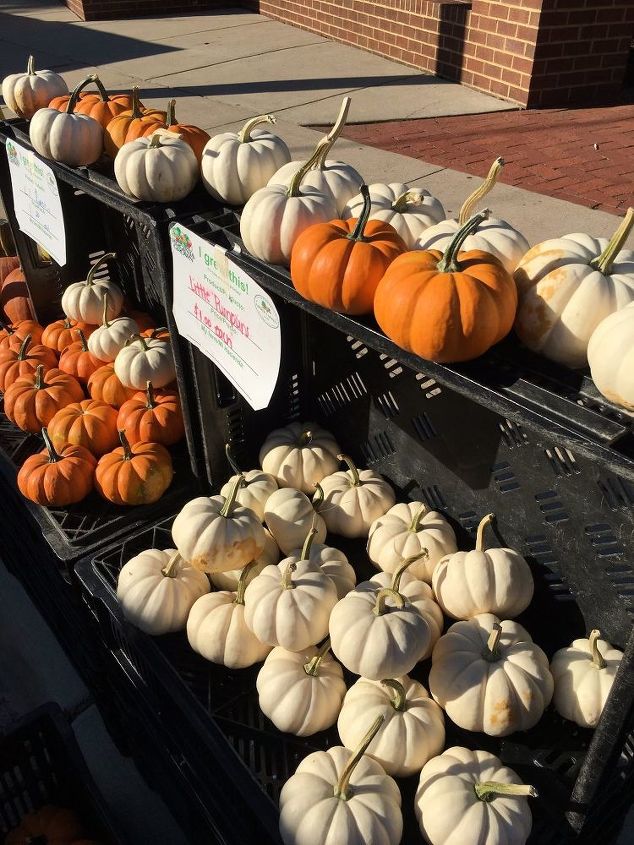 At the farmer's market this weekend, this display of mini pumpkins brought back memories of fall fun we used to have with our kiddos. I thought of the harvest candy scarecrows that I would make each year and thought that Hometalk would be a fun place to share this inexpensive fall treat.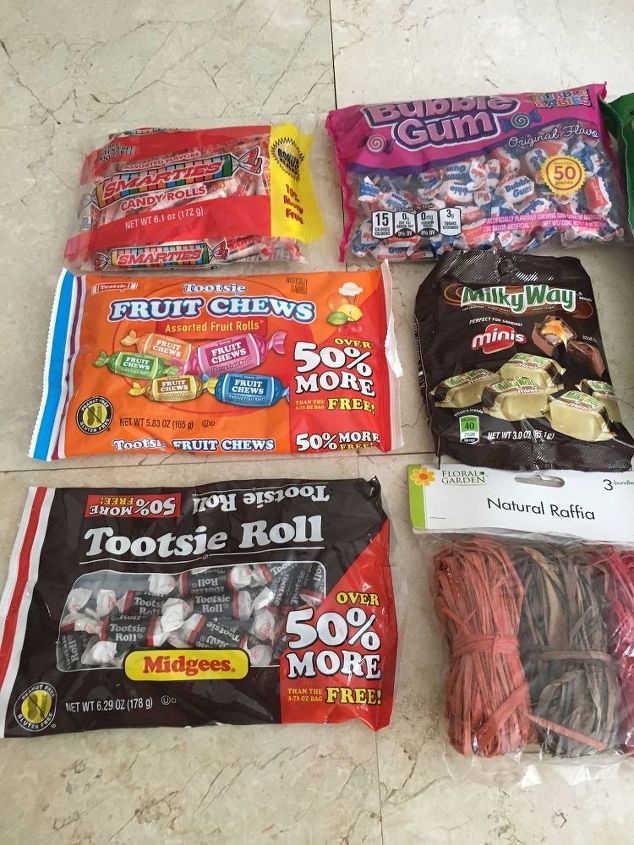 First, I went to Target and after gathering the candy I realized it was going to be pricey. So, the Dollar Tree is right next door to my Target and I went over to see what they had that would work. I bought all of this at the Dollar Tree. I really only needed one bag of Tootsie Rolls but liked having all the colors.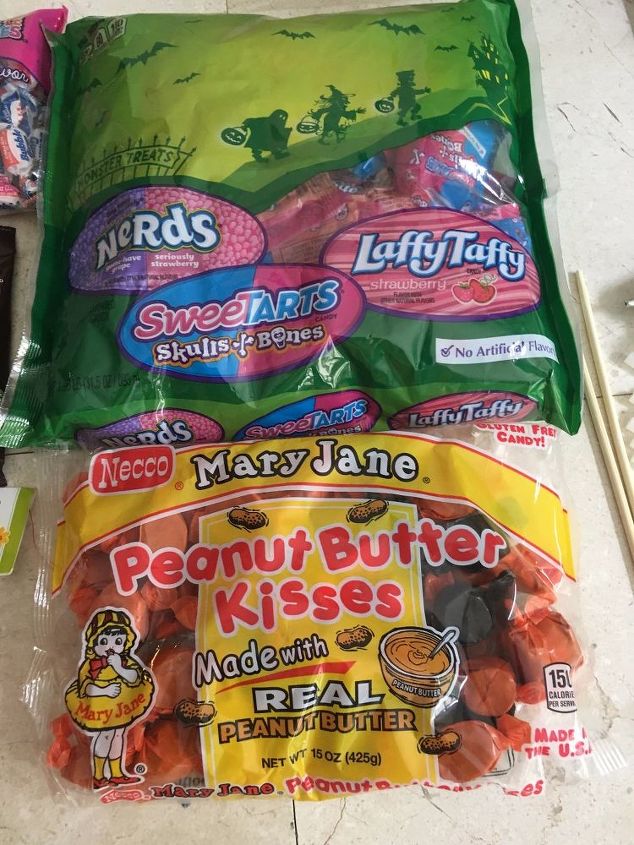 I really like to use box candy for the body and wasn't sure how the candy bar mini was going to work. I went to Walmart and picked up these bags because the Nerds boxes make great bodies and I love the orange and black heads. It turned out that the candy bars made fine bodies so I really didn't need to purchase these but they will not go to waste.
While I was at Walmart, I decided to check out the Low Temp Glue Guns. It was only $4 so I thought that I would give it a try. LIFECHANGING! The chopstick that I used to use to make these scarecrows were not needed with the low temp glue gun. I may never go back to my regular glue gun. 

I took the raffia and made some knots in the center or some and made others into bows.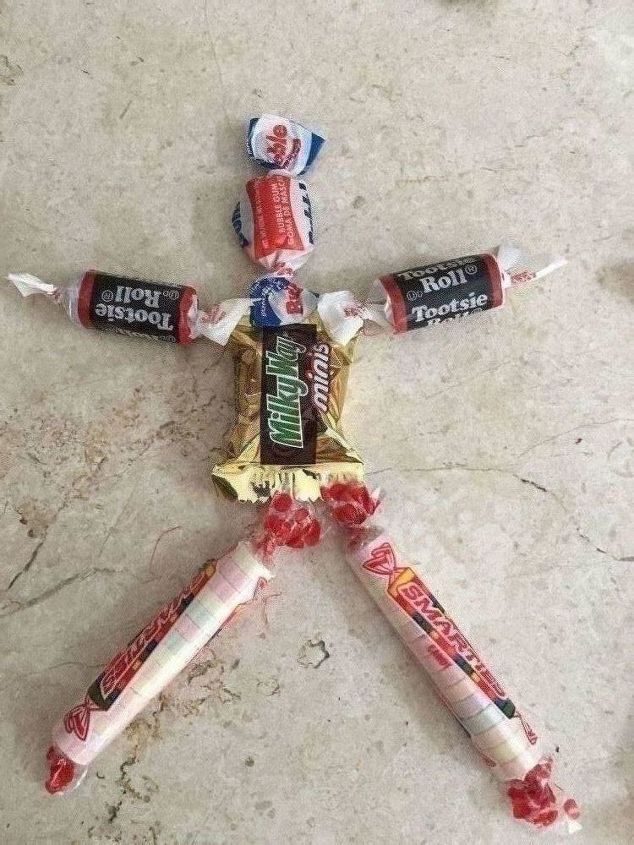 I put the pieces together without glue first to see how it looked. This one is just a Dollar Tree Candy only Scarecrow.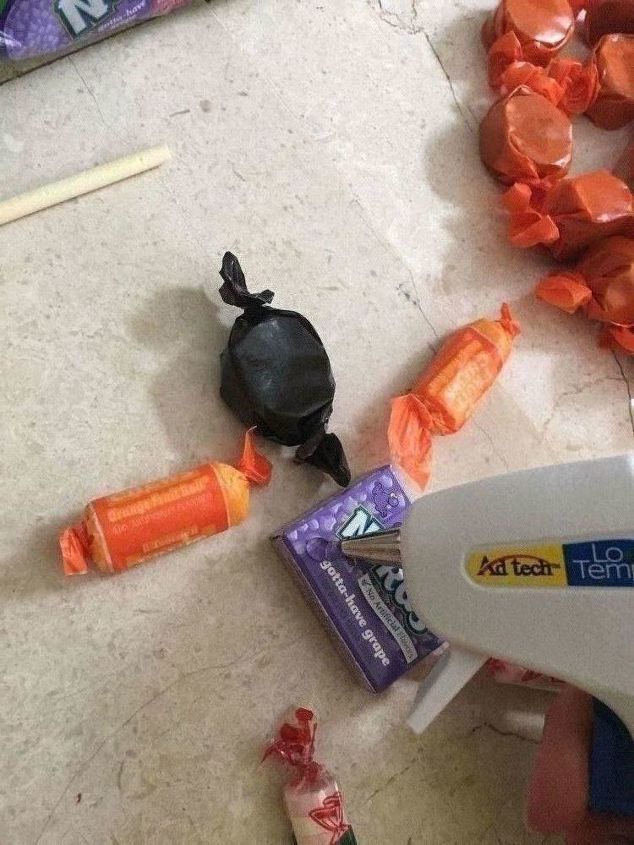 I began glueing the scarecrow together. I don't think the order matters but I did arms, head, and then legs.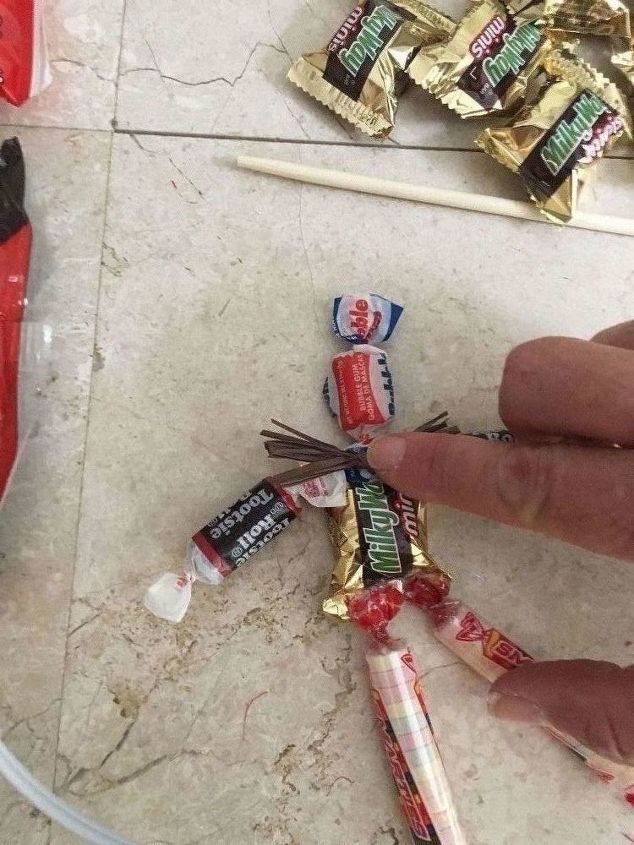 I added the raffia. Dollar Tree even sells straw colored raffia which would probably make a more authentic looking scarecrow.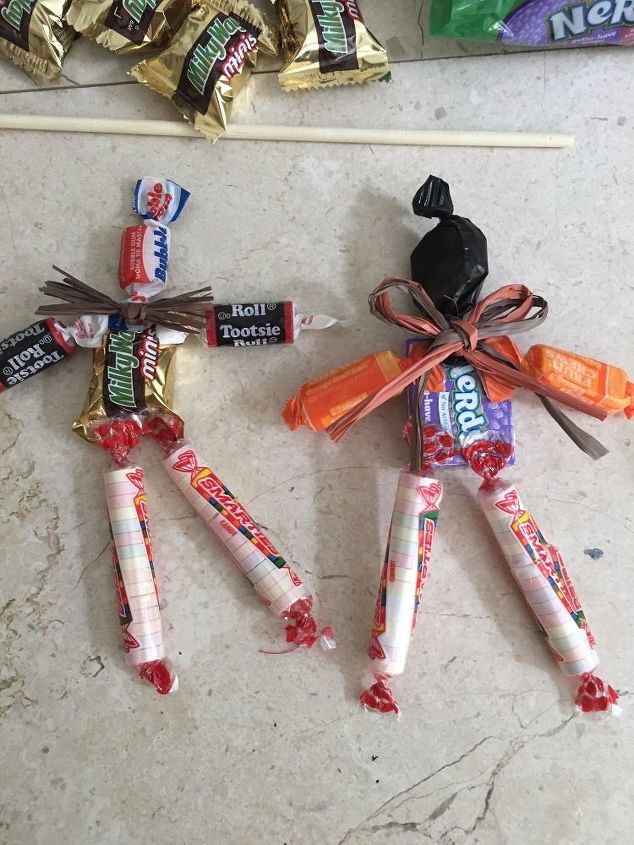 They need faces. I never used to put on faces but that was before Pinterest, Instagram, … and now they need faces. 😂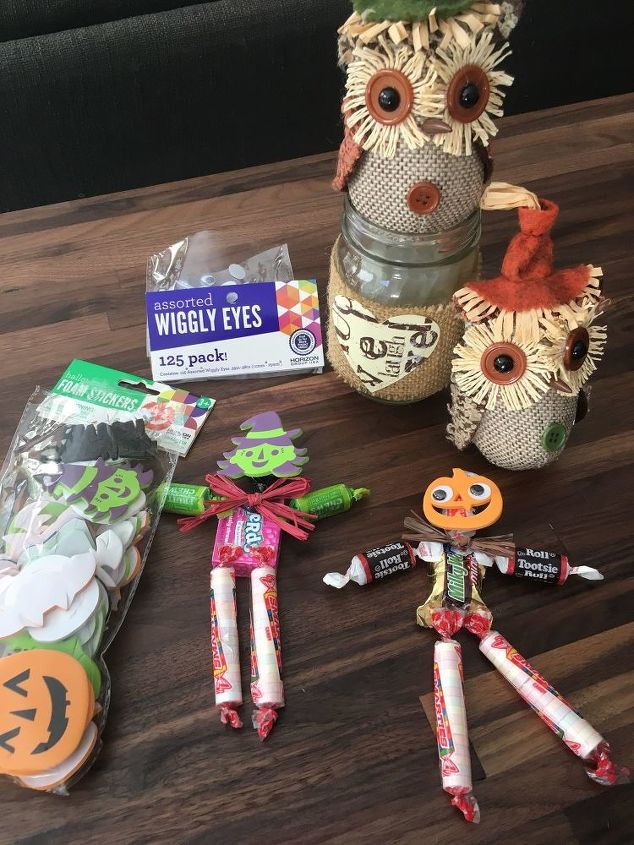 For just a couple dollars, I picked up these foam stickers and googly 👀 Eyes this morning. It adds a bit more for fun for not too much cost or effort.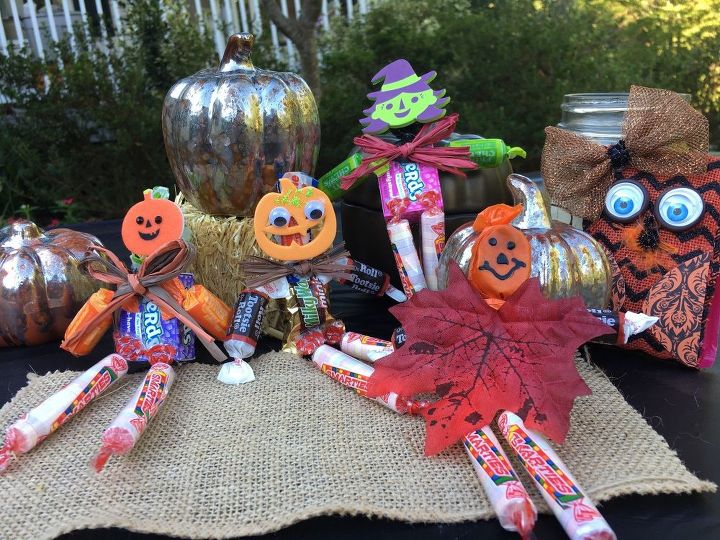 From left to right, pumpkin sticker from Target Dollar Spot, pumpkin and witch foam stickers from Walmart, fall silk leaf Dollar Tree and owl treat bag tutorial to come. 

🍬 This video shows me using all Dollar Tree items to assemble my candy treats. 🍭
Materials I used for this project:
Various Candies   (Dollar Tree)
Raffia   (Dollar Tree)
Nerds and Peanut Butter Taffy   (Walmart)