Next time you're at Hobby Lobby, grab some cheap mesh and copy this idea!
I love deco mesh, the pop of vibrant color it adds to your Christmas decor is unmatched.!! In this tutorial I am going to show you how to make gorgeous deco mesh garland. I used this garland on my front porch surrounding my door and you would not believe how gorgeous this is both during the day and lit up at night. You can use it all around your home, on your mantle on your stairs or anywhere you like. Now on to the tutorial! (PS If you enjoy my tutorials you will love my DIY Home decor subscription box Home Made Luxe. Its pinterest in a box! Click here to check it out www.HomeMadeLuxe.com)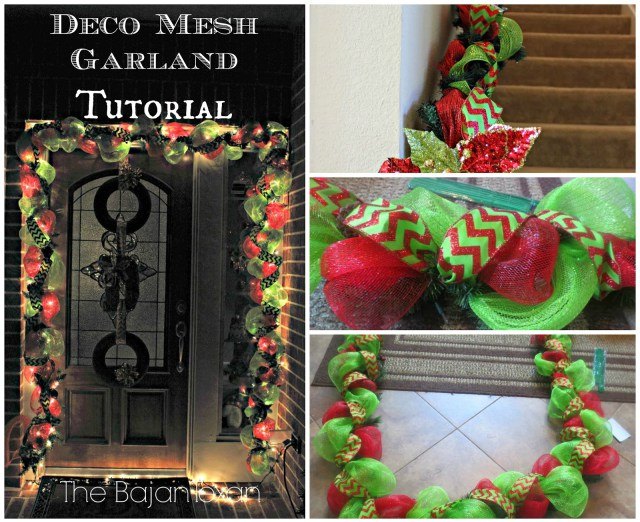 Step 1: Get some decent garland. I always look for garland with at least 2 different types of greenery some berries and pinecones are nice as well. I got this set from Garden Ridge/At Home last year after xmas for 50% off!I added lights to it so that it would light up at night.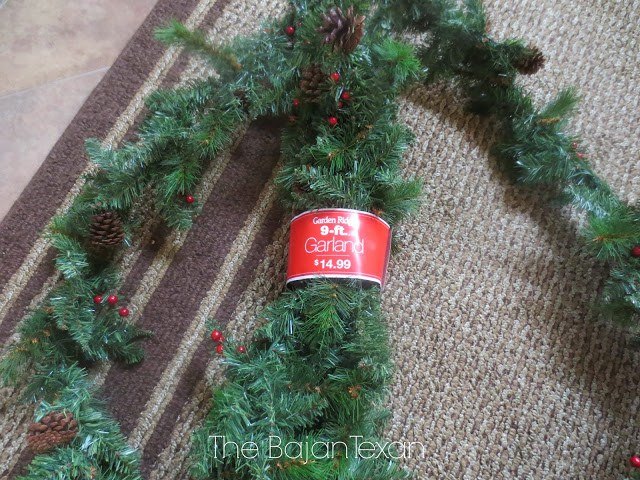 Now its time to add the deco mesh! I ended up only using the two wide rolls and not the shorter deco mesh ribbon rolls. I also used some chevron green and red wired ribbon for an extra pop (got it at Sams)!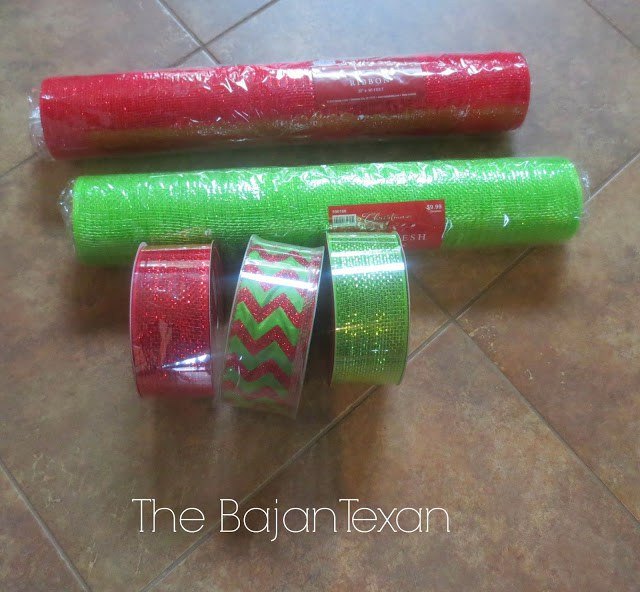 I used green pipe cleaners to attach the first piece of deco mesh. I scrunched up the end and wrapped around the garland to secure.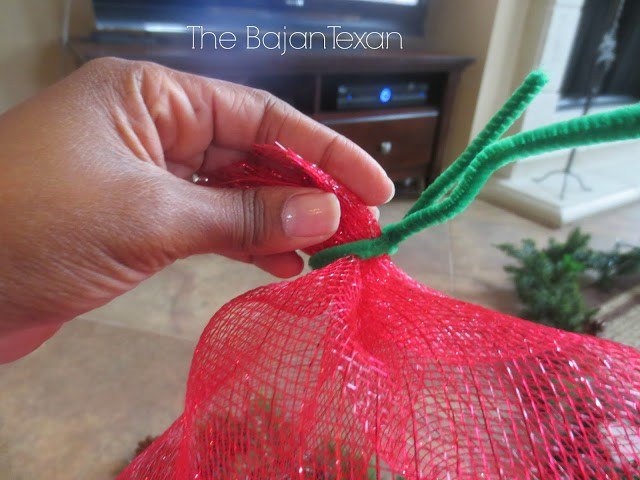 Then I simply scrunched up the mesh to my desired 'poofiness' and yes that's a technical word! For each poof I simply used a strand of garland to secure the mesh.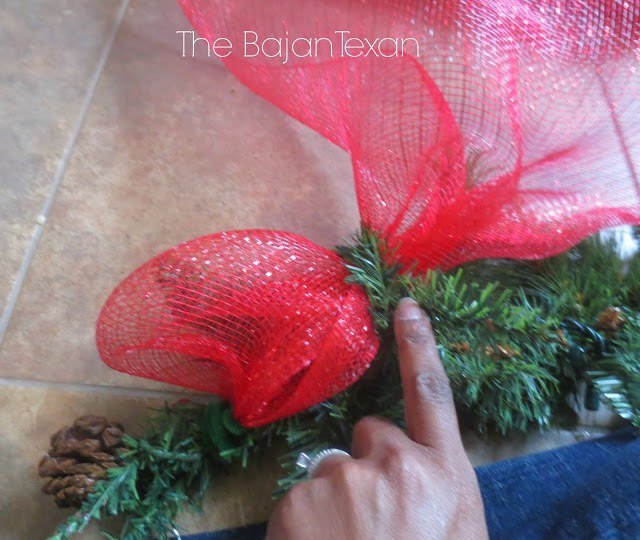 I kept doing these poofs until I reached the end. The 18ft garland used one roll of 30 ft deco mesh. Boom first round of mesh done!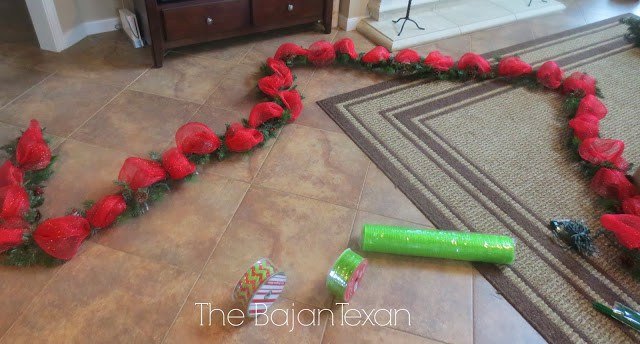 Next round of mesh was the green. I secured exactly as I did for the red. Trying to go in between each red loop to cover as much garland as possible.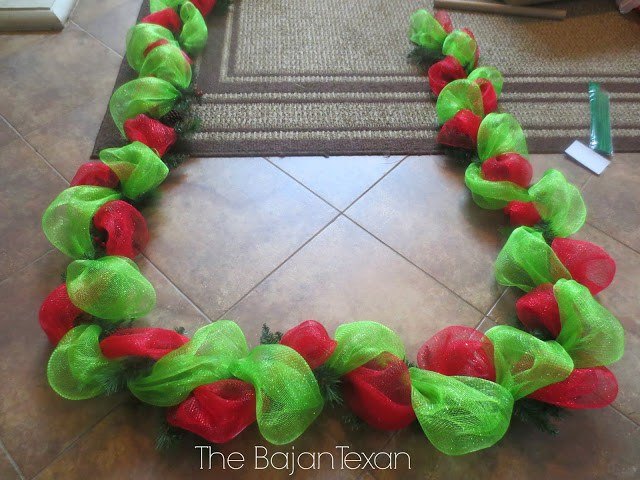 It was starting to come together but it needed one bit of contrast to make it perfect. Enter chevron ribbon!
Perfection!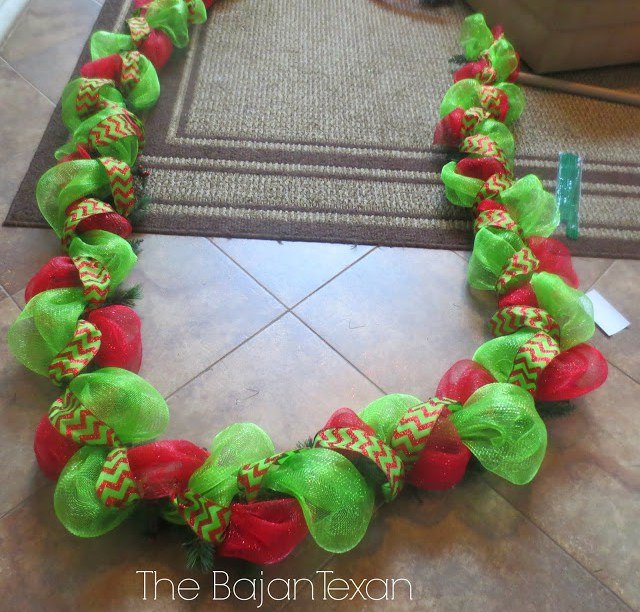 (PS If you enjoy my tutorials you will love my DIY Home decor subscription box Home Made Luxe. Its pinterest in a box! Check it out
www.HomeMadeLuxe.com
)
To see more: http://bajantexan.com/2013/11/diy-deco-mesh-garland-holiday-decor.html