Most people plant flowers in this area, but these homeowners did something SO gorgeous instead!
Last year I fancied up my front porch by building a DIY Corner Bench with a Built-in Table (you can find that project here: http://www.pinspirationmommy.com/diy-corner-bench-with-built-in-table/) and a Firewood Rack. This year I decided the rest of the front of my house needs to be spiced up a bit as well. The paint on my house is dark brown with light brown trim and the grass (okay, yes, they are weeds 🙂 ) grows right up to the front of the house. Don't judge, there are too many oak trees around here to grow grass and plus, California has been in a years' long drought! So green weeds are what we get! So, I decided to take on a weekend project to fancy it up a bit!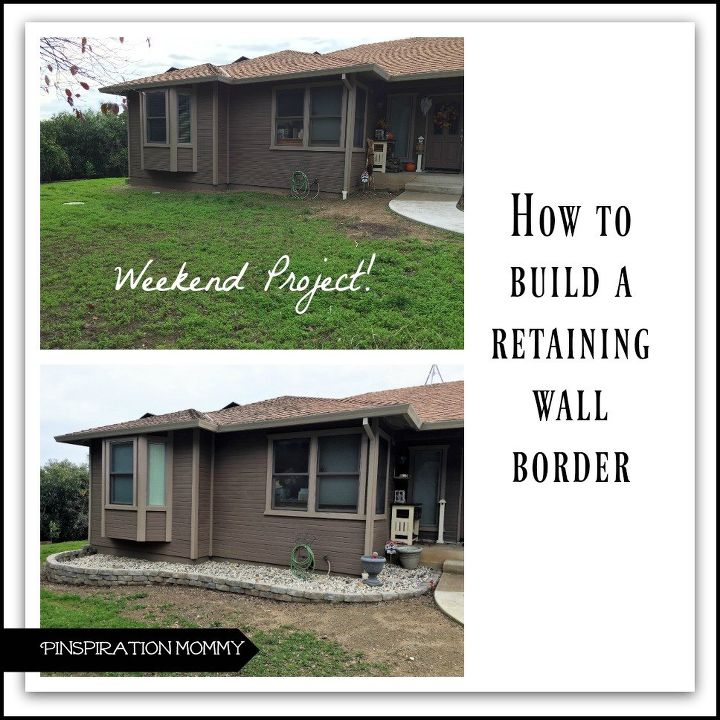 Here is a brief description of how I built the concrete block border. For full details, please visit my blog at the link at the bottom of this post.
I purchased the concrete blocks from Home Depot. First, I laid out one row of blocks to figure out the layout of the bricks.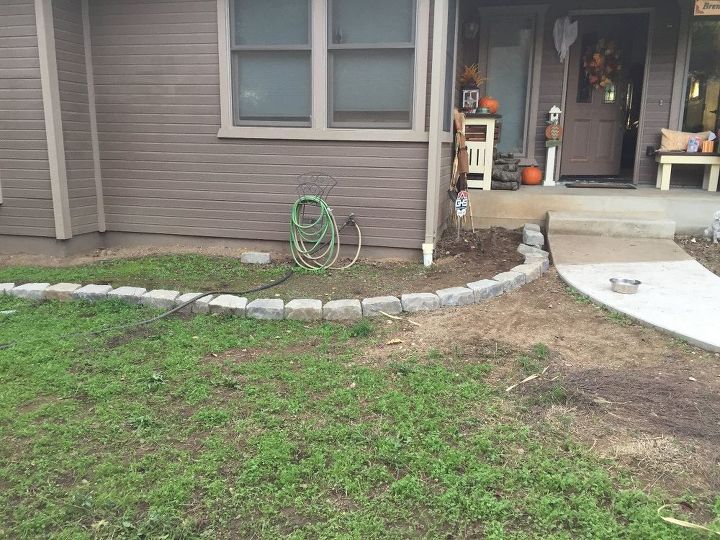 I then began laying the blocks, digging and leveling as I went.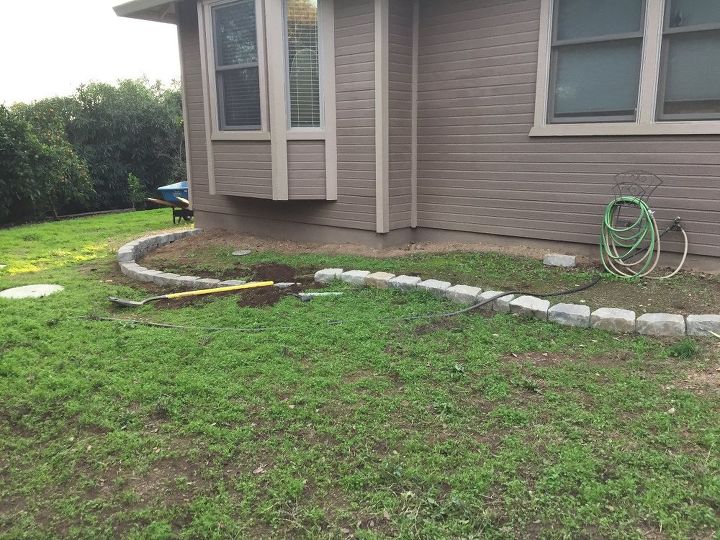 Once I had the first row of block set and leveled, I began on the second row, offsetting the blocks from the row before.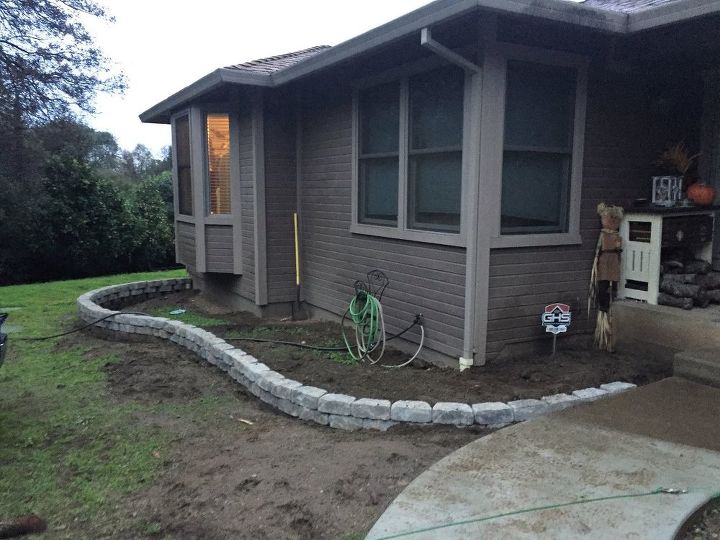 Then I placed rows three and four.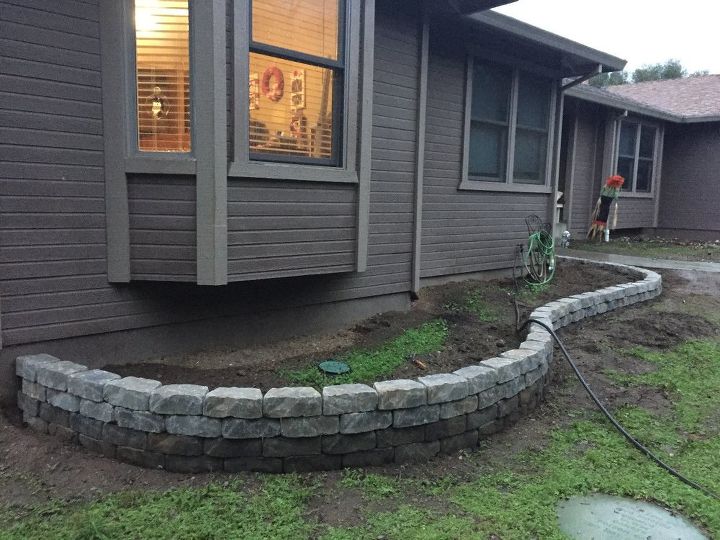 Next, I laid the weed barrier.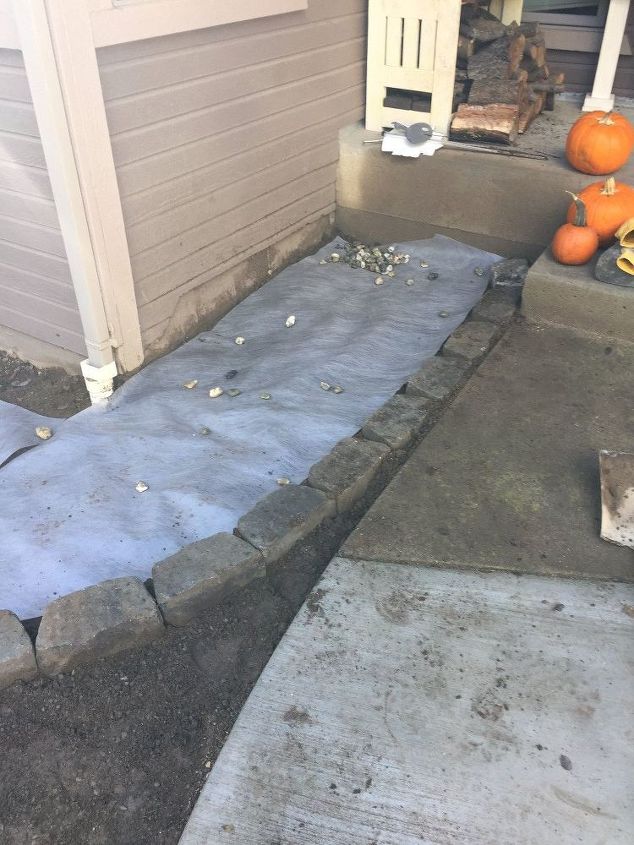 And then added the rock.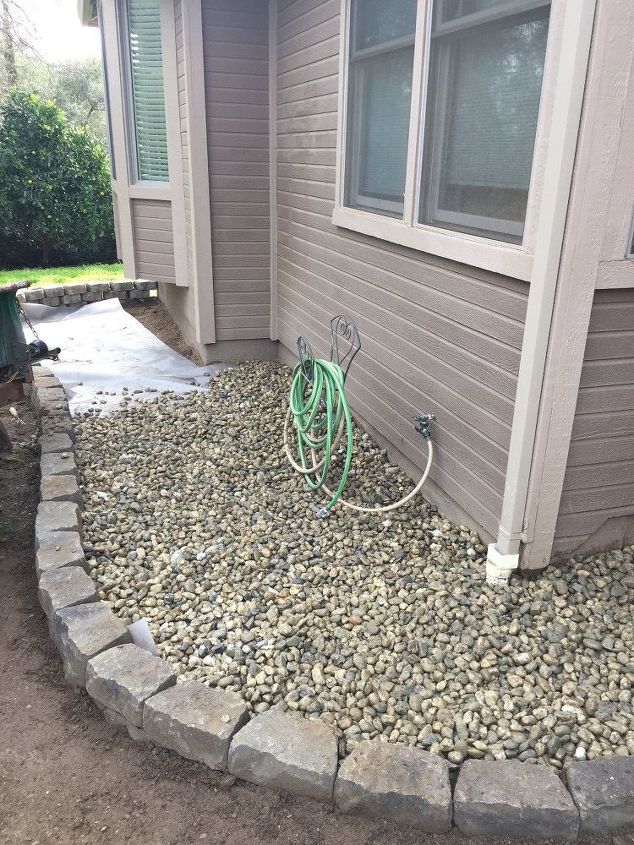 The rock was pretty muddy, so once the border area was filled in, I washed everything down with the hose to sparkle it up!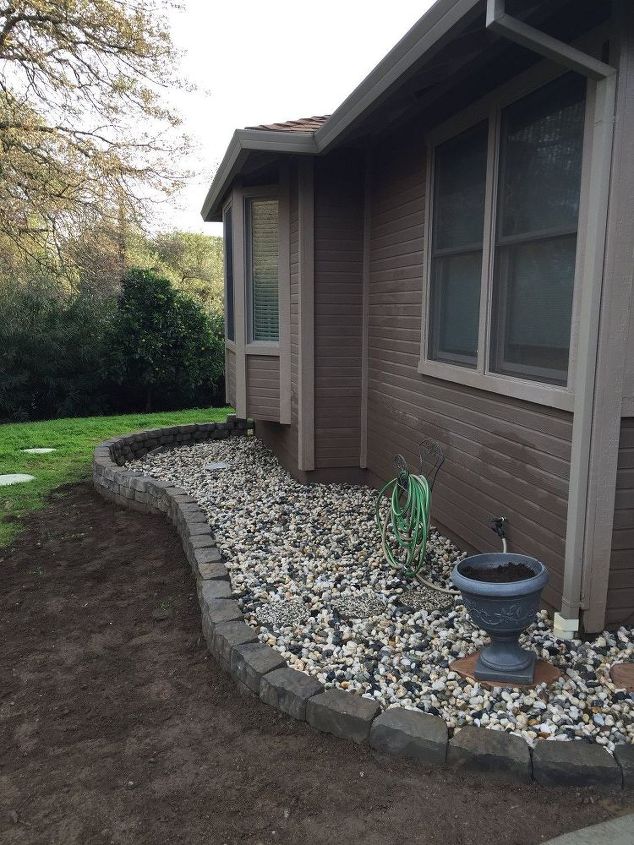 And here is the finished project! Just need to decide on some plants to add to the area behind the border and it will be complete!
As a reminder, here is what the house looked like before this project: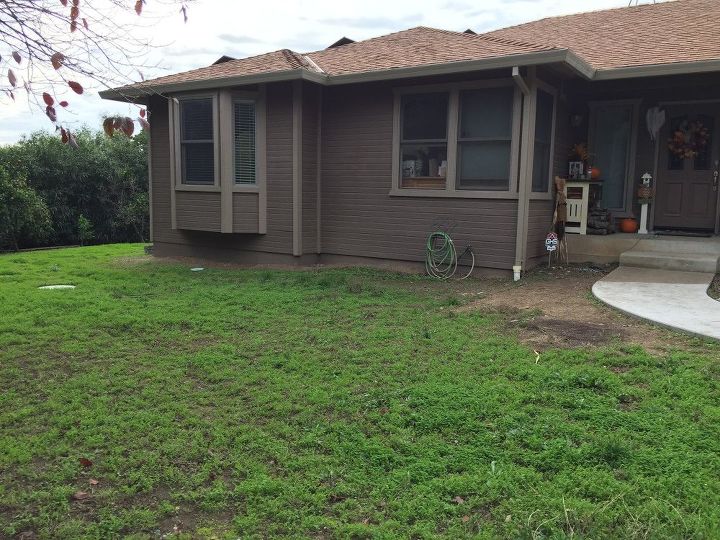 And here is what it looks like now:
Material I used for this project:
Concrete blocks

   (

Home Depot

)
To see more: http://www.pinspirationmommy.com/build-retaining-wall-border/