Have you ever really, really wanted something only to learn that it doesn't exist? I desperately wanted a terra cotta jack-o-lantern pot for my front porch. And I looked all over the place around town and all over the internet and simply could not find one.
I realized that even if I did it would be very expensive (since there is obviously no demand for the things if there is no supply!) or the shipping would be ridiculous. I'll overpay for something IF they'll give me free shipping. I'm a sucker like that.
And since I couldn't buy what I wanted, I DIY-ed it instead. Suddenly a $1 trick or treating pail and $2 worth of paint became something I'd been looking for for ages!
Time: 45 Minutes Cost: $3-5 Difficulty: Easy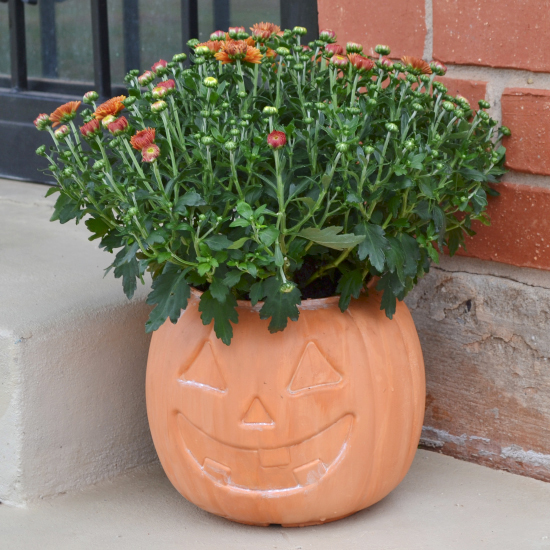 Finished "terra cotta" planter… great for Halloween and fall decorating!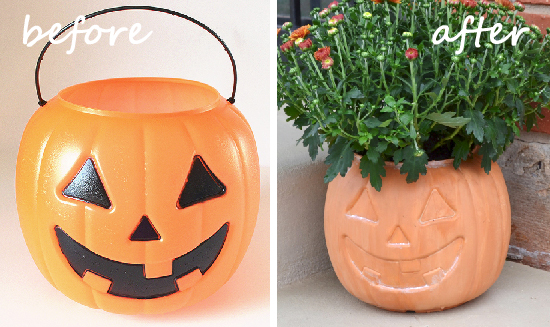 Before and after. Uncanny, isn't it!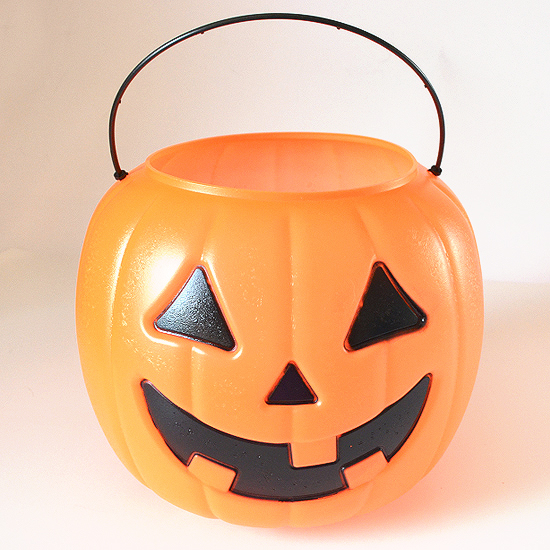 Yep, a plain ol' trick or treating pail. Nothing special here.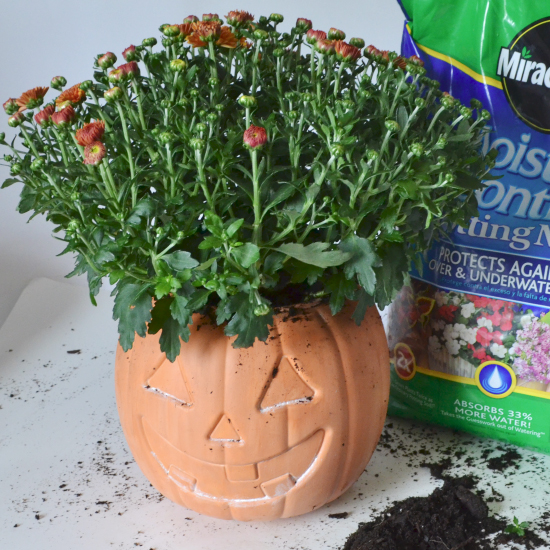 Until a little bit of DIY and a beautiful mum later…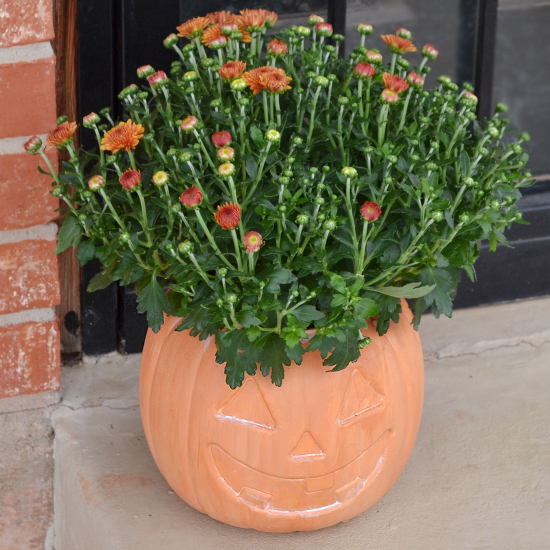 After I put it out I had so many compliments. It was nuts. I make and decorate in lots of ways and I had complete strangers tell me they loved it! When I said I made it they're eyes would get large and I'd be very, very proud!
Head on over to my blog to see how to make your own. It's cheap, it's easy and its fab (if I do say so myself!)
To see more: http://www.dreamalittlebigger.com/post/pumpkin-terra-cotta-pot.html