Sick Man Arrested For Sexually Exploiting And Abusing Family Dog For Years
Years. This happened for years. I am disgusted and appalled. Do you see this man?
His name is Bradley Jean Hubbard, 23, and he is facing charges of ongoing sexual abuse to the family dog (aka bestiality).
Yes, you read that correctly – he sexually abuse the family dog – for years.
The dog, a bulldog mix is named Baby Girl.
According to reports, Hubbard took Baby Girl into his room – more than 100 times.
Finally, a woman witnessed him attacking the dog through a hole in the door.The dog could be heard crying and whimpering in pain.
The woman feared for the dog's safety and called the police. Baby Girl is no longer in the house.
Take a look at this coward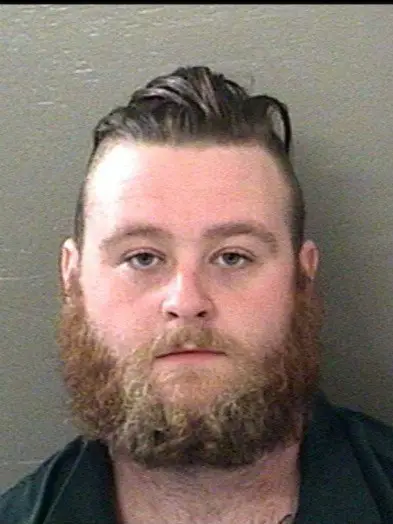 The vet who examined her said the injuries to her genitalia are consistent with rape. Hubbard is sitting in the Escambia County Jail.
Bond is set at $15,000.
Share away, people.