She stacks 3 terra cotta pots by her front door. The reason? So simple!
We've seen this project before, but I thought I'd try my hand at it since I had these pots that were in rough shape. If it didn't work out, no problem because I was getting rid of them anyway!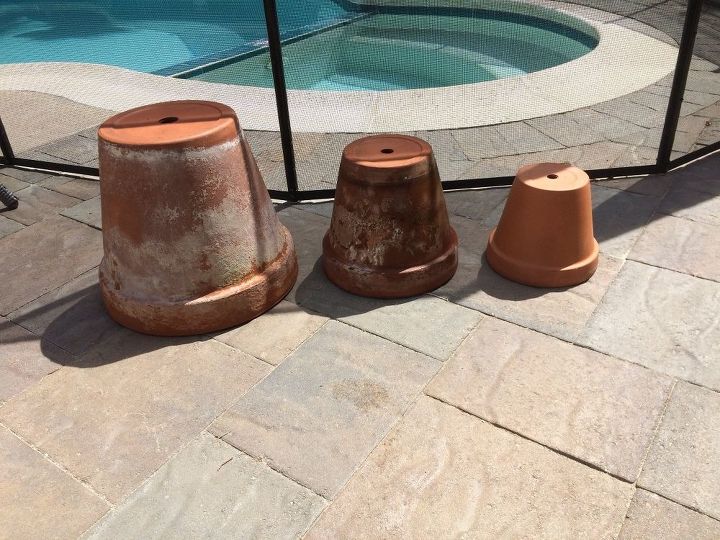 Here they are, pretty gross and somewhat crumbly, except for the small one. I scraped and scrubbed the two larger ones to get the chipping stuff off. Washed them well and let them dry completely.