STOP! Don't toss your empty thread spools. Make this adorable wreath instead
Every once in a while, I think it's fun to challenge ourselves to do something new and different. I wanted to make this Baby Carrot Wreath Tutorial for Spring out of supplies that I already had and really challenge myself.When I started browsing through my craft room, I really wasn't sure and had no clue I would end up with lots of baby carrots. But now here we are, and I just love it. I love that every supply that was used for this wreath was something I already had on hand and put to good use. There is something about the joy of being thrifty!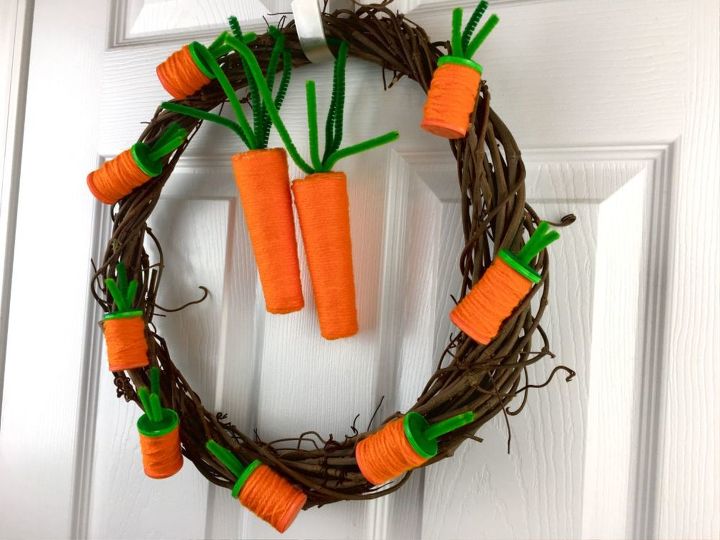 You will never believe where the supplies to make the baby carrots came from. Check out this bag below.
Materials I used for this project:
Orange yarn
Grapevine wreath
Empty spools
To see more: https://www.thesoutherncouture.com/baby-carrot-wreath-tutorial-spring/