When she told us she spent $250 on her bathroom makeover we weren't expecting THIS!
I've spent the past couple of weeks giving our standard "builders grade" guest bathroom a makeover. Since I was working on a pretty limited budget and wanted to maximize style without breaking the bank, I opted for some major cosmetic updates that would give it a more modern look.
Time: 1 Weeks Cost: $250 Difficulty: Moderate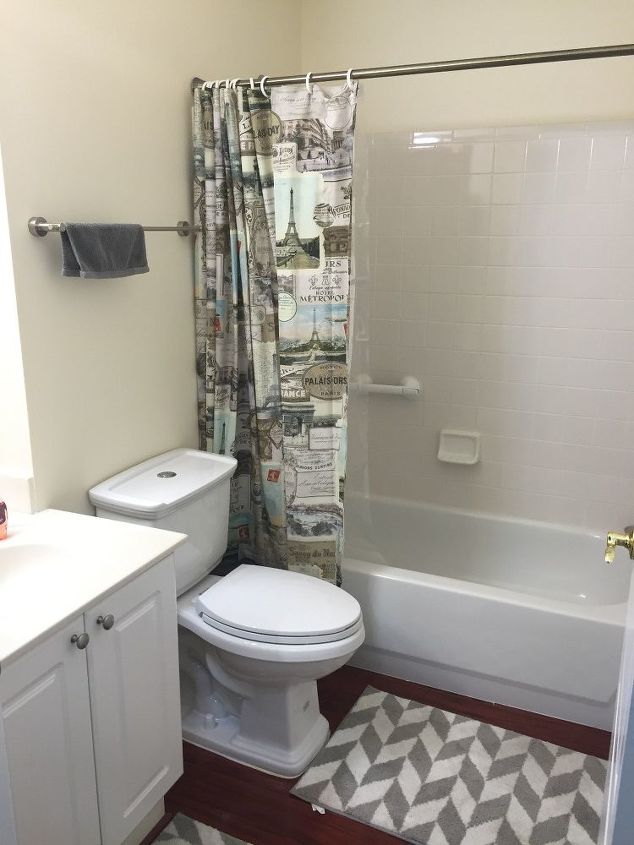 You can see that I started with a pretty standard (read: plain!) palate. The same icky cream walls; the color I (not so) lovingly refer to as "Renter's Cream" because it's basically the same wall color of every place I've ever rented.