The idea came to me when my husband removed the fluorescent light in our kitchen and took down the fluorescent light molding.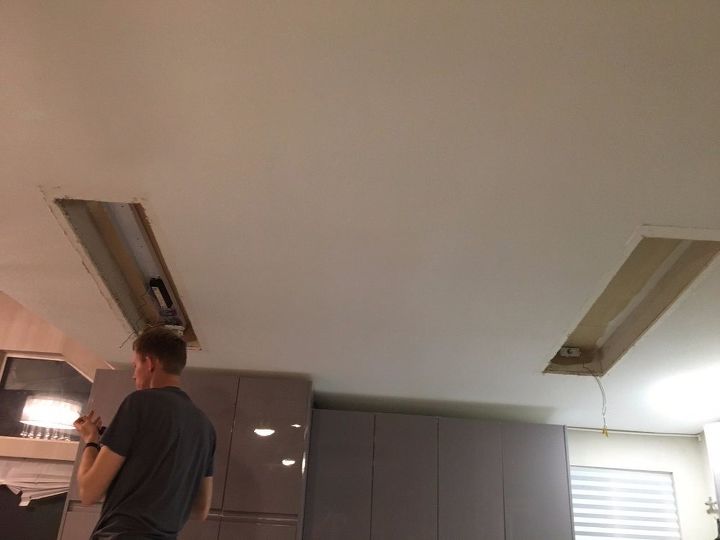 So this was the hubby removing the fluorescent light and everything else, so that we can change the lighting in the kitchen for a track lighting.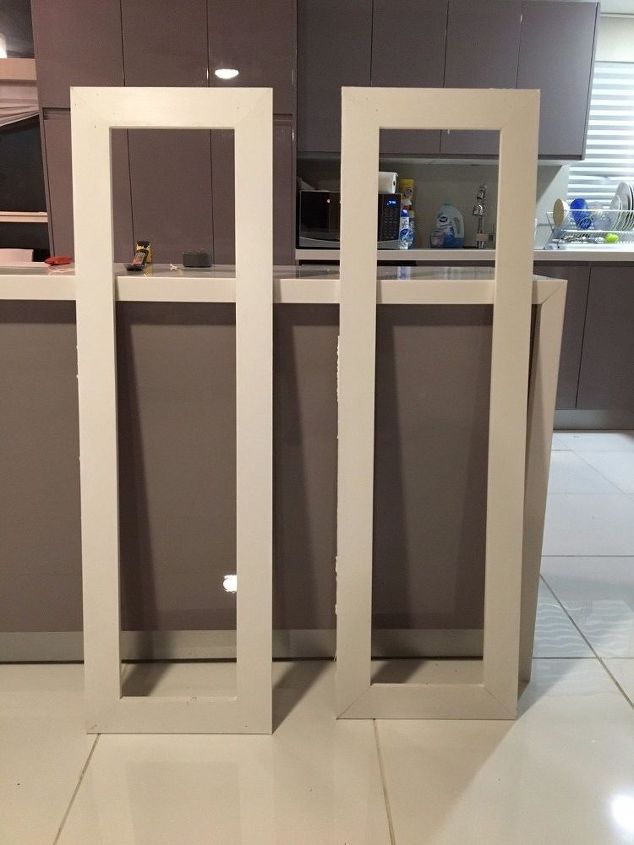 This was a part of the molding that used to surround the old kitchen lighting. I thought maybe instead of throwing it in the trash, I could use this as a frame for something… and then the idea dawned that maybe I could have some sort of 3D branch in a frame!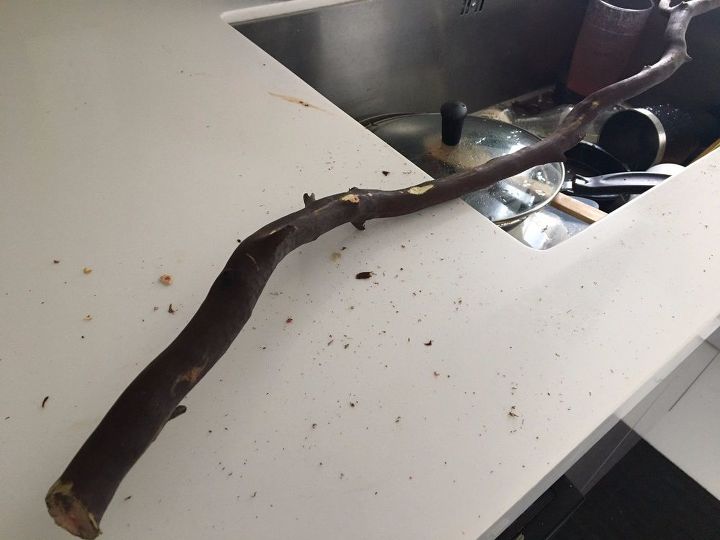 I got 2 Manzanita branches, removed all the leaves and used a knife to just smoothen out the branches a little bit so they weren't so rugged.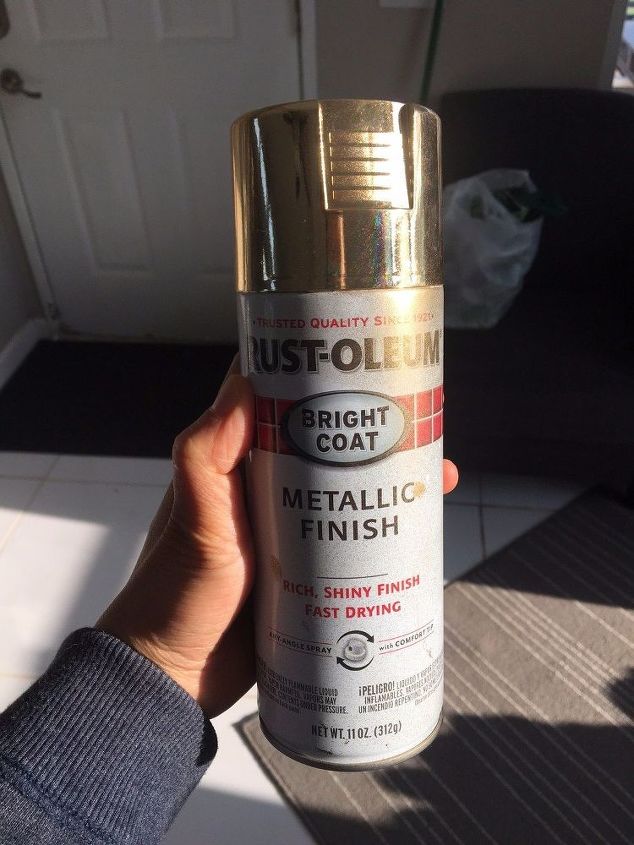 Next, I sprayed some Rust-oleum gold metallic finish on the branches (outside of the house) and let it dry.