A woman melts blue crayons on the stove. What it becomes? We are SO stealing this gift idea
Wax covered pinecones make great decorations for the home, and are even useful as fireplace fire starters in the winter! You can make them in a multitude of colors to match any decor.
Difficulty: Moderate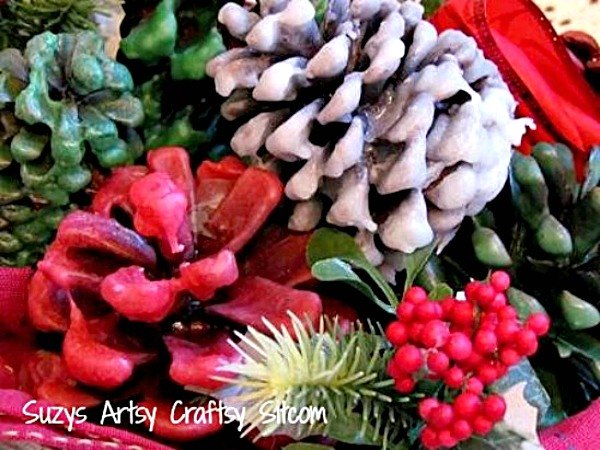 The Dollar Store offers pretty baskets, greenery and ribbons. All for a dollar! And the pine cones? Well, go check out the woods. Those are free! I colored these for the holidays, but you can make them any color you like.