Did you know that your tower fan needs regular maintenance to keep them running? Tower fans are upwards of $40 and more and are great for circulating air in the summer. I have 3 fans that run from June through October and boy do they get nasty with pet hair and dust!
I have one tower fan that is over 9 years old! and the one I used for this post is over 6 years old. Truth be told it stops working when the dust and hair gunk up the fan blade motor. It is not hard to take apart these fans and clean and lube them.
UPDATE: I ADDED A YOUTUBE VIDEO ON TAKING OFF THE BACK FOR ANYONE HAVING TROUBLE REMOVING THE BACK AND PUTTING IT BACK ON
Want to see more? Stop on over and read more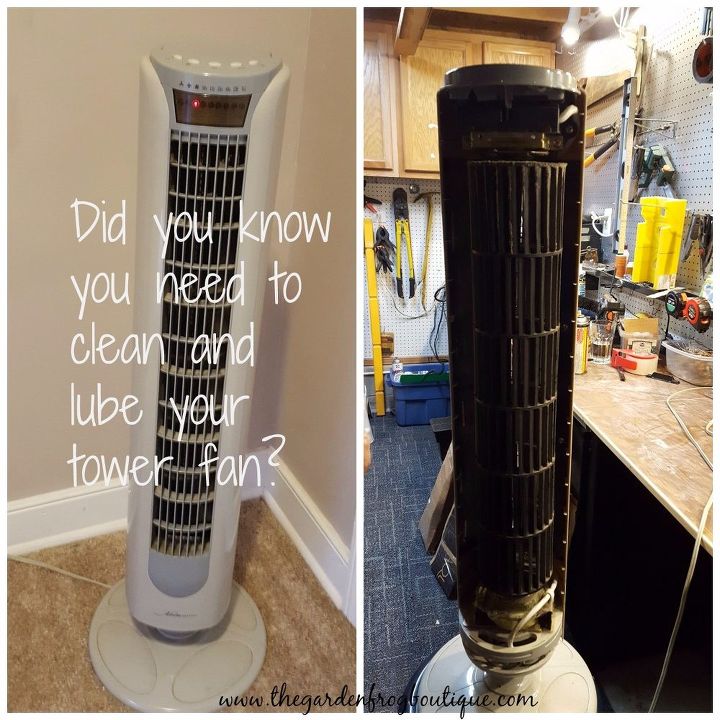 If the fan motor stops working, then you need unplug, remove the cover, and clean and lube.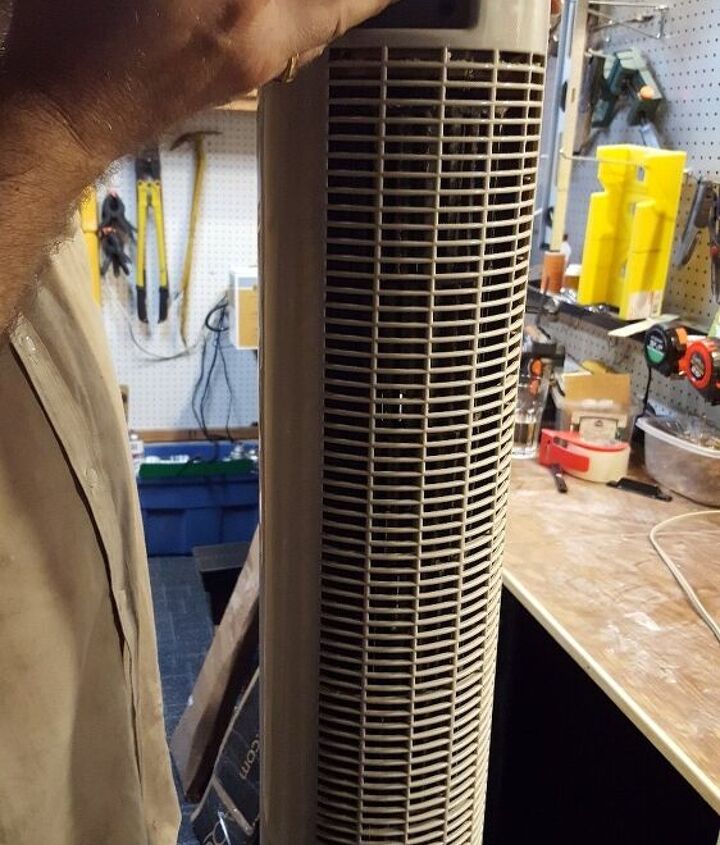 Fan covers can be removed!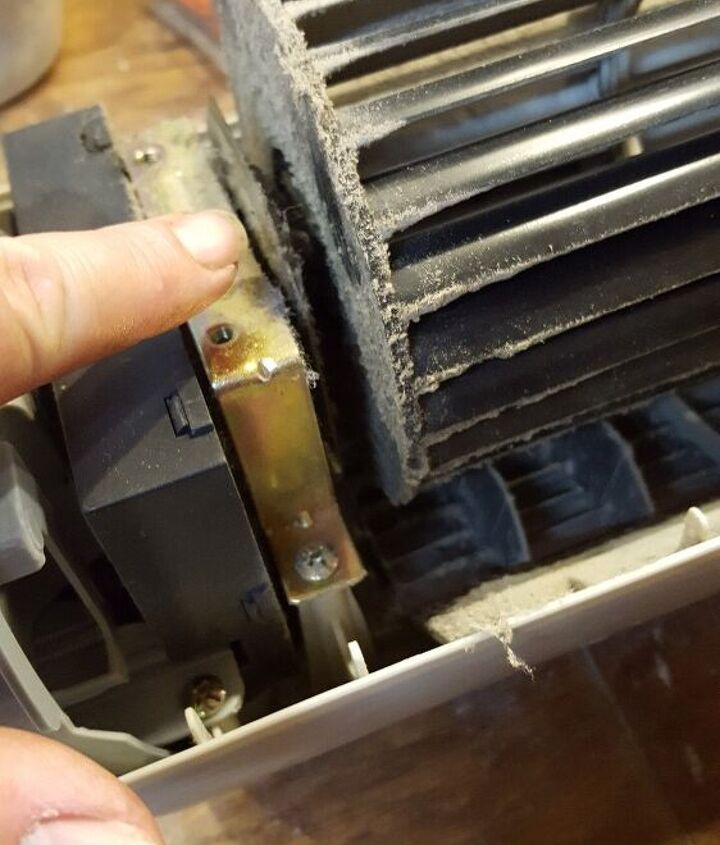 See how much gunk from a season of use! Use WD40 or other lubricant and get that tower fan running again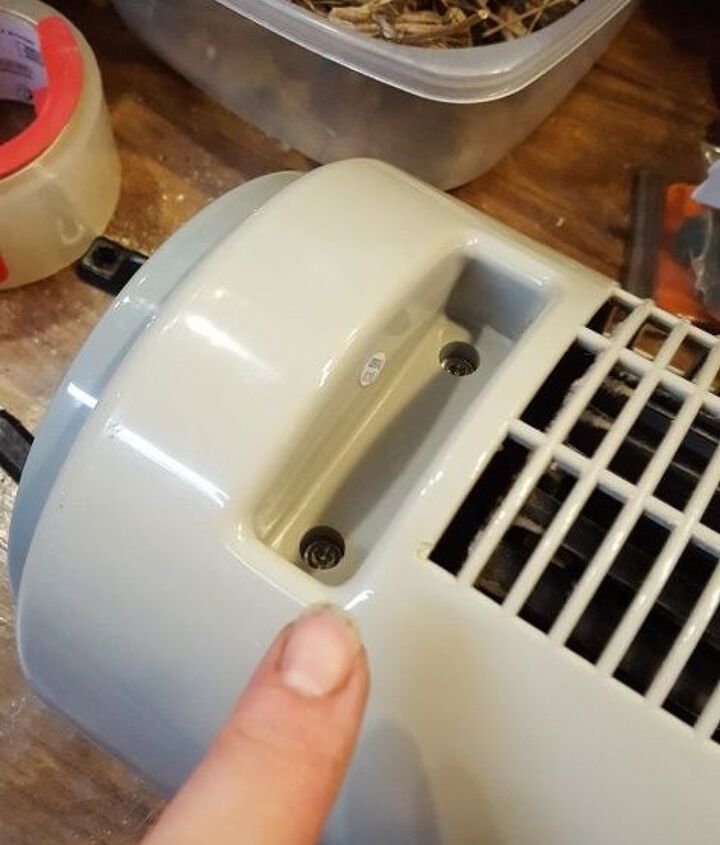 Most often there are screws holding on the back fan cover.
UPDATE: VIDEO ON REMOVING THE BACK
To see more: http://www.thegardenfrogboutique.com/2016/07/dont-throw-that-tower-fan-away/